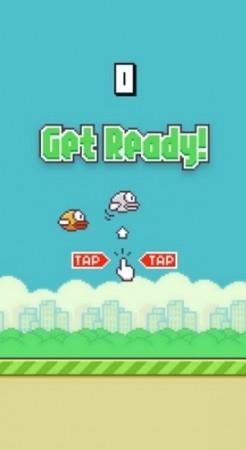 Flappy Bird creator Nguyen Ha Dong had removed the game from app stores in February, saying it ruined his simple life. But now, he is gearing up to bring the game back.
A fan recently asked Nguyen on Twitter if he was ever going to put the game back on App Store, and the Vietnam-based developer replied in the affirmative.
"Yes. But not soon," Nguyen replied, later adding: "I don't work by plan. I will release it when it is done."
Fans of the game, which requires users to navigate a bird through obstacles, are sure to be pleased with the news. However, many are skeptical on why Nguyen, who said the game ruined his life, would want to bring it back.
In February, Nguyen had stated he was removing the game from App stores for personal reasons.
I am sorry 'Flappy Bird' users, 22 hours from now, I will take 'Flappy Bird' down. I cannot take this anymore.

— Dong Nguyen (@dongatory) February 8, 2014
It is not anything related to legal issues. I just cannot keep it anymore. — Dong Nguyen (@dongatory) February 8, 2014
But now, a section of users feel that Nguyen's initial decision to remove the game was a ploy to increase his revenue. Because, if all that Nguyen wanted was the Flappy Bird craze to be over, he should have just waited as all fads ultimately die down.
Flappy Bird was bringing in $50,000 a day in advertising revenue and was downloaded more than 50 million times by users in 100 countries, before it was removed in February.
Christopher Savoie, an Interactive Media Designer at The FaQtory, wrote on TechCrunch's comment section: "This guy is a genius. If he really wanted to take the app down, he would have just taken it down. By providing a warning he provided scarcity that probably doubled his advertising revenue.
"Of course he's putting it back on the app-store. The goal was to near-double his user base, and therefore passive advertising revenue, overnight."
Savoie is not alone in thinking that Nguyen taking down the app was just a marketing ploy to make people desperate for the game. A widely held belief is that Flappy Bird will not be able to recreate its success, as a number of developers have launched various imitations of the game that are proving to be a success.