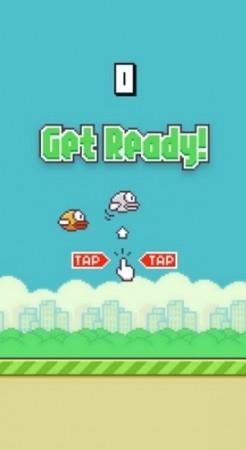 As players come to terms with the fact that the hugely popular and ridiculously difficult mobile video game, Flappy Bird, from Vietnam-based developer Dong Nguyen has been taken off the shelves of both Google Play Store and iTunes Store, as previously pronounced by Nguyen, newer ways have been found by gamers to get the game back into Android phones.
The developer had filled us with hopes via his tweets and rare interviews that he is developing a sequel and newer versions of the successful game. However, all those news have come to a standstill following the pulling down of the game from stores.
The exact reason for removing it is not yet known. Nguyen says he felt that people "overused" the game and he could not take it anymore. Though he said in his tweets that it has nothing to do with legal issues, there have been rumors of a warning letter issued by Nintendo. Nintendo has called this a rumor and did not comment on it.
However, Android users have a way out, through which they will be able to get the game back on their devices.
Below, we give you step-by-step procedure to get Flappy Bird back on Android devices (Tech FirstPost):
1. Google search and find the 'Flappy Bird apk.'
2. If the website that hosts the apk has been blocked by Google for further downloads, then try out looking in popular torrent sites and download the file.
3. Go to Settings> Security> Unknown Sources> Tap 'OK' the ckeckbox that says - Allow installation of apps from unknown sources
4. Users can transfer the file to your SD card on the Android phone.
5. Go to File Explorer (previously installed via Google Store) and click the downloaded file.
6. This would have installed the Flappy Bird game.
Since Flappy Bird is not a big file and weighs less than 1MB, it will not be burning much data. The above steps might be breaking away from Google Play Games sign-in functionality.
Disclaimer: IBTimes India is not responsible for any damages incurred during the process. Proceed at your own risk