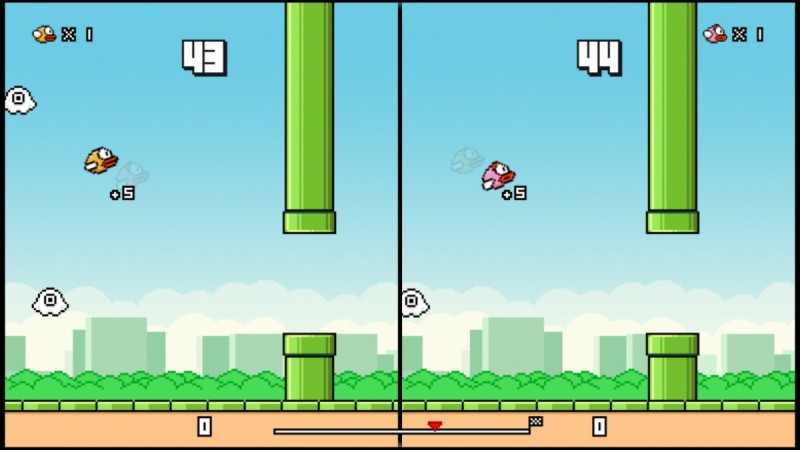 Amazon TV subscribers will be happy to have Flappy Bird on their Appstore as the game, which once went viral and was eventually removed by its creator Dong Nguyen, has returned on Amazon Fire TV. The new version will be called Flappy Birds Family.
This is not the old Flappy Bird that people found difficult to play but will be an updated version with two-player feature. It will also feature some new obstacles in the game that people must avoid to gain points. The new obstacles, which will try to thwart the progress of players, are ghosts. The creator of the game has reportedly said that the game will be "less addictive".
Gears studio released the app on 1 August for Amazon Fire TV via Amazon Appstore for Android, reported Polygon. However, it has not yet released on the iTunes or Google Play. It has been speculated that the game will eventually make its way into Apple and Android devices.
The game will also support Amazon's Fire TV remote and Amazon's video game controller. So players will now be prompted to "push" a button instead of them having to "tap" it, the report added.
"Flappy Birds now are on Amazon Fire TV with incredible new features: Person vs. Person mode, more obstacles, more fun and still very hard. Enjoy playing the game at home (not breaking your TV) with your family and friends," read the description.
The game went viral after some months of its release on iOS in 2013. By the time it was released for Android, the popularity surged to an unexpected degree.
Reports about players trashing their cell phones after losing the game and also an incident where a boy reportedly killed his younger brother because he made a higher score surfaced. All these factors made Nguyen remove the game from the stores. By then, the game was making an average of $50,000 in daily ad revenue.
"I cannot take this anymore," Nguyen had tweeted before its removal from iTunes and Google Play, later adding: "My life has not been as comfortable as I was before. I couldn't sleep."