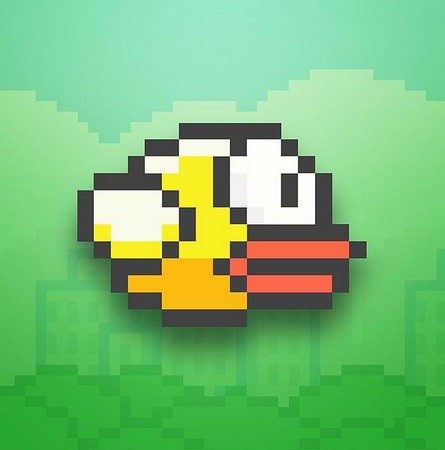 The rise and the fall of this suddenly famous and hit mobile game Flappy Bird was way too fast. The game had reached number one place among free games on Android and iPhone stores and was making $50,000 in ad revenue when it was shockingly pulled down by its creator and developer, Dong Nguyen who single handedly made the game.
Nguyen has been known to avoid the media, however, Forbes caught up with the mysterious developer in an exclusive interview, where he has finally spoken up on the reason for the sudden removal of the Flappy Bird game.
"Flappy Bird was designed to play in a few minutes when you are relaxed," said Nguyen. "But it happened to become an addictive product. I think it has become a problem. To solve that problem, it's best to take down Flappy Bird. It's gone forever," he added.
Flappy Bird is no longer available on Google Play or iTunes stores and games that have been pre-installed with Flappy Bird are selling like relics on online retailer sites like eBay for starting price of $650 and going up to $99,999.
The game was created in 2-3 days with simplistic designs where players navigate fluffy bird through a never ending line of pipe where the environments resembles of Nintendo's Mario Bros. He has also denied reports that Nintendo sent him warning letters.
The game was released in May 2013. He has his other games like Super Ball Juggling, Shuriken Block that are doing pretty well in the iOS store. Though he thought these games were "harmless," the moment they turn addictive he would not think twice to pull them down.
He also said that he has not been as comfortable as before and could not sleep, so he had to caught up on his sleep after he removed the game form stores.
"After the success of Flappy Bird, I feel more confident, and I have freedom to do what I want to do," he said.
Nguyen is also aware of the numerous clones of his game that have hit stores, clarifying that he will not be taking any legal action against them and also added that he himself had played Ironpants, another clone game and said, "It's a good game."