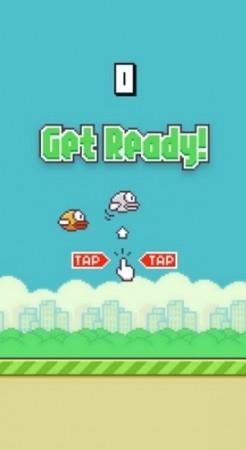 Flappy Bird, the game that inspired many but also drew hatred from a few others, ended its run on 10 February, after the developer removed the game from iOS and Android stores. But there was no end to the phenomenon of Flappy Bird as several similar clone games emerged. As a result, both iOS and Android stores have now begun rejecting all apps with the title 'Flappy' on them.
Ever since the game was pulled down from stores there was a sudden influx of what was called the Flappy Bird clones. Many of the games had names starting with 'Flappy' on them; like Flappy Flyer, Flappy Pig and so on. Developers started to cash-in on the Flappy Bird fad. (See Also: List of Flappy Bird Clones.)
Ken Carpenter, a Vancouver-based game designer, said that App Store rejected his gaming app called "Flappy Dragon," reported TechCrunch. He tweeted: "This is just not my fucking week: Rejected. 'We found your app name attempts to leverage a popular app.' Which app? FB doesn't exist!?!?!"
Google Play also started rejecting apps with 'Flappy' on the title. This news was also tweeted by Carpenter. "Yeah, I was rejected from Google Play too," he wrote.
Carpenter is not the only developer whose apps were rejected for containing the word 'Flappy' in the title. Kuyi Mobile also tweeted that they know some developers whose games were also rejected for using the word 'Flappy' in their apps.
Both App Store and Google Play are claiming that these apps are spams. Apple does not want its store to be flooded with Flappy Bird clones and create unnecessary confusion in the consumer's minds, said TechCrunch.
However, games like Splashy Fish and Ironpants, which are also Flappy Bird clones but do not share the first name of the popular game, are presently occupying #1 and #2 in the App Store's charts.
Flappy Bird was created by Dong Nguyen, a Vietnam-based indie developer. He was not able to take the pressure of the game going viral. He had tweeted saying he had not slept well for several nights after the game became popular. He also believed that people overused his game. (See Also: Flappy Bird Timeline - the Origin and End)