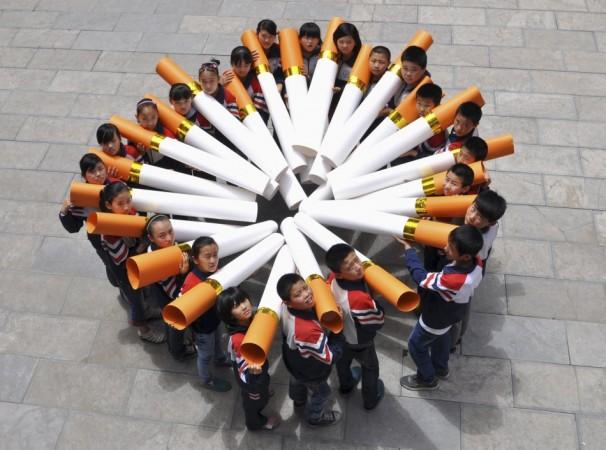 With just a few weeks to go for the Budget Session to kick off in the Parliament, several proposals have been put forth to the government. We have highlighted five things to expect from the Budget if the proposals are accepted.
Costlier Cigarettes? – According to news reports, Union Health Minister has sought an increase in tax on cigarettes, which is likely to increase the cost by ₹3.50 per cigarette. Vardhan is reported to have written to Finance Minister Arun Jaitley seeking the tax hike.
"Specifically, I propose to reform tobacco taxes hike in the 2014 budget of the new government and implement a large but feasible tax hike in the 2014 budget on cigarettes to Rs.3.5 per stick," Vardhan was quoted by India Today.
Costlier diesel, gas? – The Petroleum Ministry has discussed the possibility of deregulating diesel prices, as reported by the Times of India. The ministry's aim is to be in line with the changing crude oil prices.
The ministry has also proposed a raise in the cost of subsidized cooking gas. According to a Hindustan Times report, the budget could bring about monthly hikes of ₹10 per cylinder of cooking gas (LPG).
More jobs? – According to a Deccan Chronicle article, the new government is expected to reform labour laws in order to create as many as one crore jobs in a year for India's youth. Job creation has been the focus of the Modi government since the beginning and was even laid out in the roadmap that was presented by President Pranab Mukherjee.
More FDI? – The NDA government is likely to announce more foreign direct investment (FDI) in sectors such as defence, railways and e-commerce. "Sectoral FDI caps may be hiked for railways and e-commerce to 100 per cent. For defence too, the FDI limit will be increased but it will not be under the automatic route," senior government official was quoted as saying by Financial Express.
Special tourism package for North East? – The Union Minister of State in the Ministry of Home Affairs, Kiren Rijiju has reportedly sought a special tourism package for the North Eastern states and Arunachal Pradesh in the Union Budget. He is reported to have communicated the same to Tourism Minister Shirad Yesso Naik. It can boost tourism to the North East.