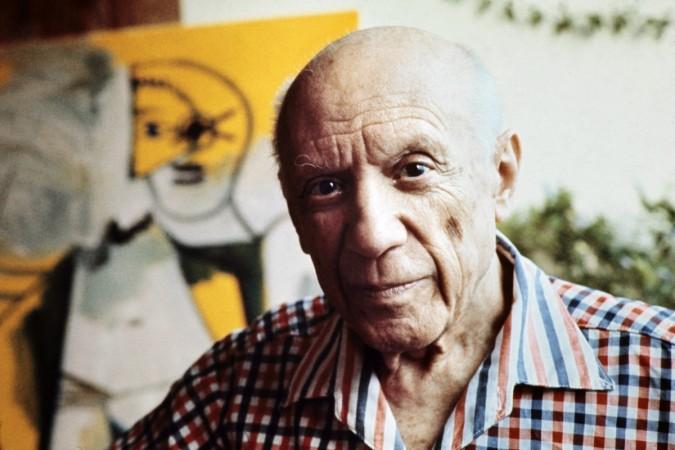 The office of the Los Angeles Times is known for its remarkable interiors decorated with murals and paintings. And one of those special work is that of Pablo Picasso. The largely unseen but remarkable work is a collage of five lithographic abstract—each depicting important literary figures including Shakespeare. Known for its vibrant brushstrokes, the artistic remnants are the part of 110-piece art collection mustered during the 1960s.
LA Times' parent company Times Mirror Co acquired the artwork in the 70s. During the opening of the Times Mirror Building in 1973, works of renowned artists like Picasso, Rufino Tamayo, Helen Frankenthaler, Milton Avery, Richard Diebenkorn, Isamu Noguchi, Ellsworth Kelly, Saul Steinberg, and Claes Oldenburg were displayed here. Indeed the three corporate dining rooms were named after Picasso, Tamayo and Steinberg. Dining among these great artists was a matter of pride for the team.
Interestingly, among the dining rooms, Picasso was the most exclusive one where high-up editors and management team were only given the access. However, as times passed on, the financial liabilities also grew and in 2000 Chicago-based Tribune Co. bought Times Mirror eventually selling many of the artworks.
In 2016, when a plan to relocate the paper to El Segundo was announced, some staffs at the office decided to take a look down the memory lane—they visited the community room to see the Picasso lithographs, but it was already gone. Where, when and how did it disappear was a mystery!
According to LA Times, the artwork had disappeared at some point between 2014 and 2018, a period of great tumult at The Times, as a series of publishers and top editors were shuffled in and out by then-owner Tribune Publishing, which renamed itself Tronc.
When the team attempted to track down the missing lithographs, it led them to an online auction site. The artwork made a surprising auction figure, $16,250. Looks like somebody was really keen in getting the five portraits home. Though the newspaper company tried to buy back the painting, the new owner was reluctant.
And after all the efforts, the wall where once 'Five Picassos' hanged is now an empty white spot.