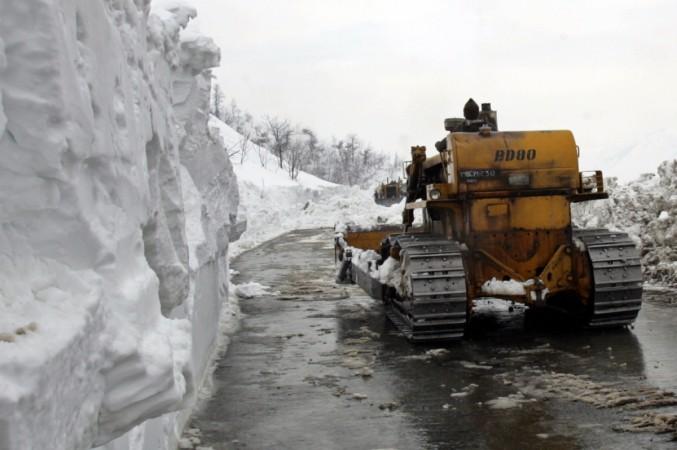 Five Indian Army soldiers who were trapped under snow at the army post in Jammu and Kashmir's Machil sector succumbed to injuries on Monday. They were taken to Srinagar on Monday, but all of them died.
Also read: Jammu and Kashmir: At least 10 jawans killed after two avalanches hit Army posts in Gurez
As many as 14 soldiers' bodies, which couldn't be transferred from Gurez earlier due to inclement weather, were also brought to Srinagar on Monday. Their bodies will be taken to their homes on Tuesday for last rites.
Avalanche warning has been issued for high-risk areas in Kupwara, Bandipora, Baramulla, Ganderbal, Kulgam and Budgam and Kargil district of Kashmir division, an official spokesperson said.
Three avalanches hit army posts in Kashmir valley in the last 36 hours.
At least 16 Indian soldiers have died in two avalanches in Gurez sector of Bandipora district and Sonamarg in central Kashmir's Ganderbal. Three of the deceased were from Maharashtra.
This is not the first time soldiers have died in Gurez and Sonmarg. In March 2012, 16 soldiers were killed and four were injured.
People have been asked to take precautionary measures and the district officials have been alerted. Locals have been asked to clear snow deposits from roof tops of houses and bunkers to avoid damage.