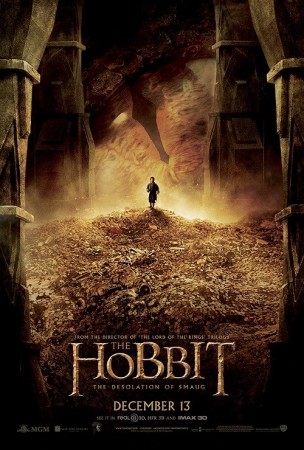 The second part of Peter Jackson's The Hobbit trilogy, titled "The Desolation of Smaug", has hit theatres, taking us further on the journey to the world of Middle Earth, where Bilbo Baggins travels with Gandalf and 13 dwarves to take down the dragon Smaug. The film is based on JRR Tolkein's 1937 novel "The Hobbit."
The film is part of a trilogy, with Jackson releasing the first installent in December 2012, titled "An Unexpected Journey", and the third part, "There and Back Again", is expected to be released in December 2014.
Here we look at some of the facts from the film and the book:
1. Hobbit - Though the word 'Hobbit' is attributed to JRR Tolkien, it actually appeared in a nineteenth century book of folklore meaning 'little people' or 'fairies', according to Oxford English Dictionary.
2. Rewrote Bilbo and Gollum's meeting - Tolkien rewrote Bilbo and Gollum's original meeting before the Lord of the Rings was written, so that Gollum does not lose the ring, matching the sequel.
3. Female-elf named Tauriel - The movie consists of a new character called Tauriel that does not exist in the any of Tolkien's books. It was created by Peter Jackson and producing partner Fran Walsh, as an expansion to Tolkien's book adaptation. This was done to expand the world of elves and to bring in a female character to a movie that is mostly filled with men.
4. Middle Earth - The movie's 350-odd art department had to make 8,000 digital paintings based on 500 concept sketches to bring Middle Earth to life.
5. Benedict Cumberbatch voices The Smaug - The famous actor from Sherlock is the voice behind the Smaug. He is not only the voice behind the CGI from but has also given his facial expressions and movements to it.