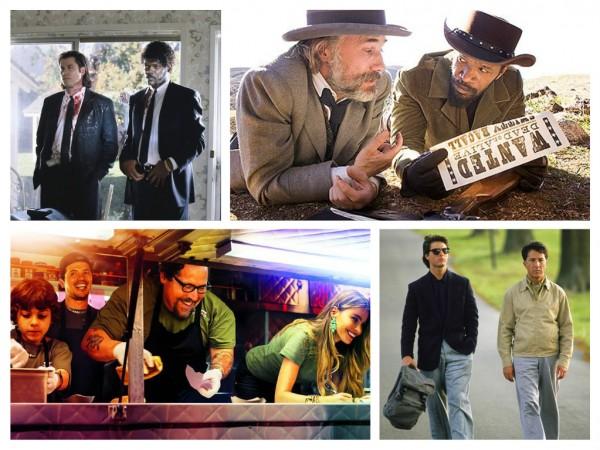 Netflix seems to have become one of the best solutions to kill boredom. This weekend, if all that you want to do is be a couch potato, then we suggest get on this instant streaming site and do a movie marathon.
Be it comedy, action or drama, Netflix can be your quick entertainment fix. From "Chef" to "Pulp Fiction" here are five best movies that you can watch this weekend.
Chef (2014): Directed by Jon Favreau, this is the story of a chef named Carl Casper, who loses his restaurant job and sets out on a gastronomic adventure across America by starting a food truck. The film shows how this journey redefines his passion for cooking and brings him closer to his family.
Pulp Fiction (1994): Directed by Quentin Tarantino, this one is a black comedy crime film, which follows the lives of two mob hit men a boxer, a gangster's wife, and a pair of diner bandits and how they get intertwined in four tales of violence and redemption.
Django Unchained (2012): Yet another Quentin Tarantino masterpiece, the story of this film is set in the Deep South in 1858-1859, two years before the outbreak of the American Civil War. It follows the life of Django, a branded black slave, who is freed by a bounty hunter and how both of them go on a mission to rescue Django's wife, who has been captured by a hard-hearted plantation owner.
Rain Man (1988): Directed by Barry Levinson, this drama narrates the story of a selfish Charlie Babbitt, who discovers that his estranged father has died and has left all of his multimillion-dollar estate to his other son, Raymond, an autistic savant, Charlie was unaware of. The film progresses beautifully by showing how the bond between the two brothers develop.
Silver Linings Playbook (2012): Written and Directed by David O Russell, this film is based on the novel by Matthew Quick. One of the best romantic-comedy dramas in the recent times, "Silver Linings Playbook" follows life of Pat, a man with bipolar disorder who is released from a psychiatric hospital and moves back in with his parents. Determined to win back his estranged wife, Pat meets recently widowed Tiffany Maxwell, who offers to help him get his wife back if he enters a dance competition with her. The two become closer as they train and Pat, his father, and Tiffany examine their relationships with each other as they cope with their problems.