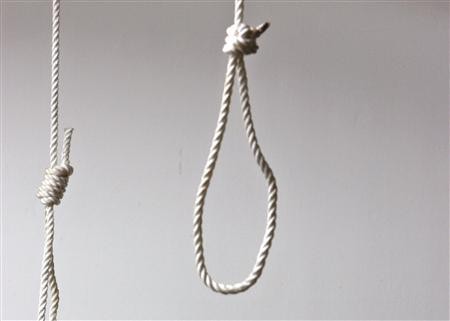 A first year MBBS student allegedly committed suicide after failing to cope up with the course he was pusruing at All India Institute of Medical Sciences (AIIMS) in Jodhpur.
Gajendra Singh, 19, was found hanging in his hostel room on Sunday. He was rushed to MDM hospital in Jodhpur where he died while undergoing treatment.
"When he was brought here, we provided him CPR (Cardio Pulmonary Resuscitation) and revived him. But due to brain stemming and repeated cardiac arrests, he finally succumbed at night," PTI quoted trauma in-charge of the hospital Vikas Rajpurohit as saying.
The police have recovered a suicide note from his room. In the note, Singh wrote that the college promotes "rote learning" and he is "not fit for the course and not worth living".
However, AIIMS Jodhpur director Sanjeev Mishra said the faculty does not support rote learning. "It cannot be termed as rote learning and our faculty did not insist on rote learning either," he said.
Singh's body was handed over to his family after post mortem on Monday afternoon, Mishra said. The boy was a resident of Phulera near Jaipur.
"It was quite unfortunate and it was like we have lost a member of our family," Mishra said.