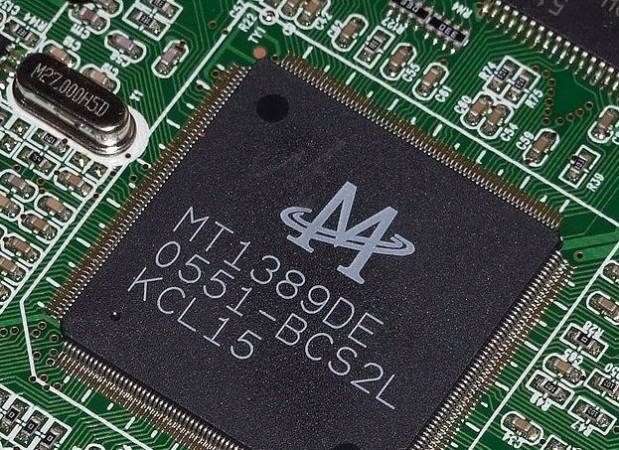 After months of speculation, Taiwan based semiconductor manufacturer, MediaTek, on Saturday confirmed that it is working on 8-core processors.
"Today's mobile device users are far less tolerant of products unable to offer stable multi-tasking experiences. The trouble with this, however, is that the growth in processor demands of mobile applications has far outpaced the growth in device core counts. MediaTek True Octa-Core solution directly addresses this conundrum" said the company.
The chipset pegged as the world's first true Octa-core processor is expected to enhance smartphone users' experience by enabling smooth functioning while playing hard-core games, viewing high-quality video, and perform multi-tasking functions.
Samsung is only other manufacturer in the market to have produced the 8-core chipsets (Exynos 5 series) whereas the American semiconductor company Qualcomm is expected to launch an octa-core processor later this year.
It is to be noted that MediaTek's true Octa-core processor will be very different from the Samsung chipset, as it uses all 8 cores in unison to perform multiple operations smoothly and still be able to have long battery life.
Samsung's Octa-core chipset performs as two quad-core processors. It consists of two sets of four-cores; first four Cortex-A15 cores perform heavy-duty operations while the other four Cortex-A7 cores perform less intensive functionalities. While performing, one set of cores will be active and other quadrate will be idle, thereby utilising its full potential.
Key features of MediaTek True Octa-core processor:
The new chipset is said to enable faster and more stable browsing experience with a unique ability to allocate individual browser tab to CPU core so that users won't get frustrated with slow page-load and occasional screen hang at times.
With the ability to assign user inputs to individual CPU core, it increases user interface efficiency while using applications as well as browsing through smartphone.
Thanks to multi-threaded programming on the MediaTek's true Octa-Core chipset, smartphones will able to deliver superior video frame-rate processing and low-latency gaming experiences.
MediaTek's new chipset gives 20-percent more frames for enhanced multi-media experiences during high-quality video play back.