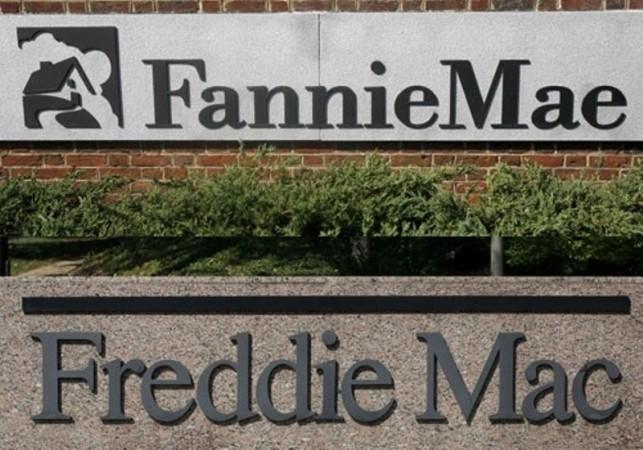 Buying a home just got easier for potential first timers. Fannie Mae and Freddie Mac, the two mortgage lending giants announced on Monday that they will be backing mortgages with just 3 percent down payment.
Fannie and Freddie earlier accepted mortgages with 5 percent down payments but have now lowered their down payment limit to pre-recession levels. The two firms are offering different schemes with different requirements and tighter regulations.
Pre-requisites for a Fannie Mae loan:
- Applicant must have a credit score of 620 and above
- Applicant must not have owned a primary residence in the past three years
- Borrower must get the mortgage insured by a private home loan insurer
- Borrowers will be allowed to take up to $2,000 to cover closing costs but can't remove any equity
Pre-requisites for a Freddie Mac loan:
- Applicant must participate in Freddie Mac's home ownership education and counseling program
- Applicants will be allowed to take out refinancing loans under the program too
- Borrower must have a credit score of 620 and above
Both Fannie's and Freddie's programs are applicable to fixed- mortgage rates only. While Fannie Mae's program will kick-off from 13 December, Freddie will start offering it from 23 March.
The decision marks the first major move by Fannie Mae and Freddie Mac to make housing loans affordable to low-income, first-time home buyers.
Prioer to the property market downturn in 2008, Fannie and Freddie were bogged down by millions in debt after several banks sold them shoddy mortgages. The US treasury came to the firms' aid and helped keep them afloat.
As the housing market recovered, Fannie and Freddie have finally managed to pay off their debts to the treasury and are now willing to relax standards to help boost home ownership in the country.
"Our goal is to help additional qualified borrowers gain access to mortgages. We are confident that these loans can be good business for lenders, safe and sound for Fannie Mae and an affordable, responsible option for qualified borrowers," Andrew Bon Salle, executive vice president for single family underwriting, pricing and capital markets at Fannie Mae was quoted by The Los Angeles Times as saying.
"These underwriting guidelines provide a responsible approach to improving access to credit while ensuring safe and sound lending practices," said Mel Watt, director of the Federal Housing Finance Agency.
Experts are divided on the decision. While some think that the risk is still inherent and could drive up home prices to dangerous levels, others believe that with more private sector and lending community involvement, this could be a good move for the economy.