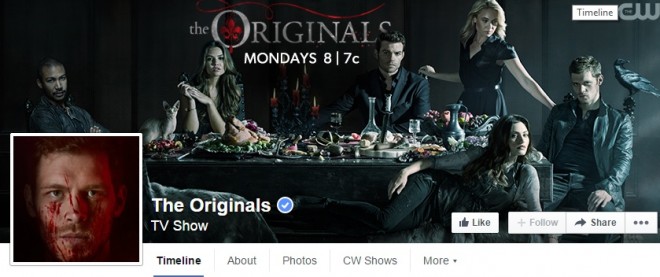 Nina Dobrev will be appearing as Tatia in the fifth episode of "The Originals" titled "Red Door," and on Tuesday, the CW released promotional photos from that episode showing stills of the original doppelganger.
Dobrev is seen sporting long curly hair, and the pictures show her getting close to both Elijah and Klaus. Dobrev is the second "The Vampire Diaries" star to make an appearance on "The Originals." Michael Trevino guest starred as Tyler in season one of the series.
Tatia will be featured in Elijah's flashbacks when Esther forces him to relive a time when he loved the doppelganger. As fans of the vampire series know, Tatia is someone who both Elijah and Klaus loved long back before their mother used her blood to turn them into vampires.
"What we remember from The Vampire Diaries, for those who watch both shows, is that [Klaus and Elijah] both loved her, so it's a little bit of history repeating itself like with Stefan [Paul Wesley] and Damon [Ian Somerhalder]," creator Julie Plec told E!News of Tatia's highly anticipated debut.
"And then Esther [Alice Evans], their mother, killed her so that she could make Klaus not a hybrid. There's lots of secrets and scandal and romance and terrible tragedy attached to her character. We'll get to go back into the past to see how that all played out."
Tatia will be the fourth time Dobrev will be playing a doppelganger, after having essayed the roles of Elena, Katherine and Amara on "The Vampire Diaries."
On how different Tatia is to her other characters, Dobrev said that Tatia does not come with all the history that the other three had.
"She's the very first doppelganger so she doesn't have the history of all the other doppelgangers behind her. She is the purest of them all, she's the most unaffected, she's the most regular — almost like how Elena was before all this shit happened," Dobrev said, according to The Hollywood Reporter.
"But it definitely catches up to her as any character on this show affected by all these supernatural beings [are]. It doesn't really go well for her. It's all about love and happiness until everything goes wrong," she added.
"The Originals" airs Mondays at 8 p.m. on The CW.