In what could be the first lesbian wedding in Bengaluru, a 25-year-old woman has broken all the barriers and tied the knot with her 21-year-old girlfriend at a temple in Koramangala.
Pakistan's First Lesbian Couple Brave Death Threats to Get Married in UK
However, not all love stories have a happy ending especially in India where Section 377 of the IPC criminalises homosexuality. According to the Bangalore Mirror who have changed the name of the older girl to Sahana and the younger has been referred to as Shilpa, their parents have filed a police complaint against them and have even asked them to undergo mental counselling.
Sahana and Shilpa are distant relatives. While Shilpa is studying B.Com at a private college in Bengaluru, Sahana, daughter of a businessman, works in a call centre.
According to the police statement, Sahana has said that she was attracted to her "wife" Shilpa when she was a teenager. But as Shilpa belonged to a very orthodox family, Sahana decided to get her used to modern clothing and lifestyle. She had taken Shilpa to malls and bought her western clothes and expensive gifts.
But when Sahana proposed to Shilpa, the latter did not reciprocate her feelings. However, with time, Sahana managed to win Shilpa's love.
In May 2017, the two decided to run away as their parents would never accept their relationship. While Shilpa started living in a PG accommodation, Sahana started looking for a flat. Two weeks later, they moved in together in Kormanagala.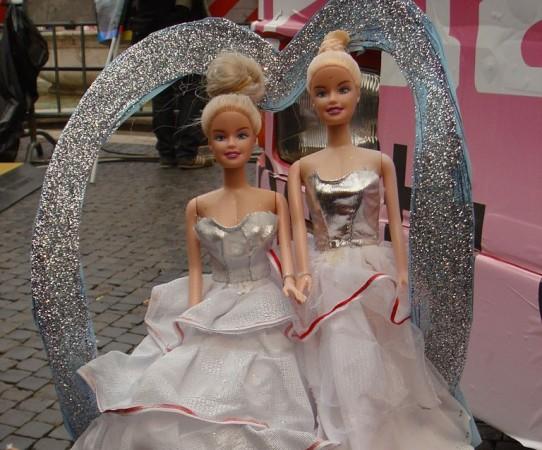 In the meantime, Shilpa's family lodged a missing complaint. But though the police tracked them down at the rented flat where they were living, they were unable to take any action as both the women were adults.
Even Sahana and Shilpa sought the help of an NGO and have made their point to the police that they were happy with their marriage. While the women are undergoing counselling, experts are of the opinion that as both are adults, it was very difficult to convict the women of any crime.