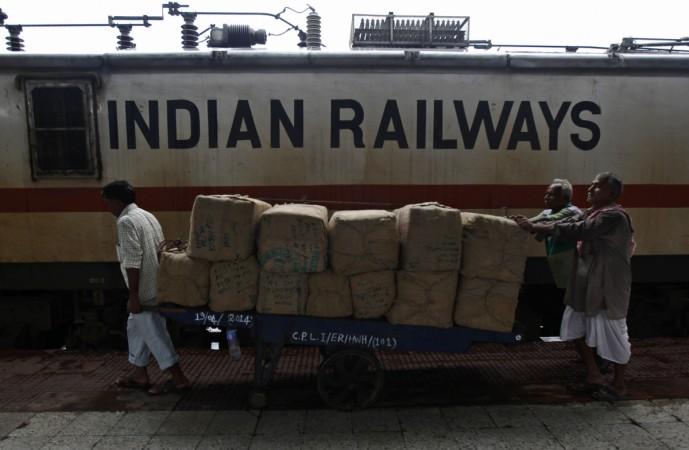 The Indian government has for the first time floated a tender to procure rails, which was until now a monopoly of state-owned Steel Authority of India (SAIL).
Indian Railways floated a tender on October 12 to buy 700,000 metric tons of rails for track upgrades, Railway Minister Piyush Goyal said.
Market experts believe the move of opening up the procurement process may benefit Jindal Steel & Power (JSPL), as it is the only other local producer of steel of this grade.
"If Steel Authority cannot supply, then they will go in for other producers. So in that way, JSPL will definitely be benefiting. Although, railways' first preference will always be Steel Authority," Goutam Chakraborty, an analyst at Emkay Global Financial Services, told Bloomberg.
The tender gains more importance as both state-run SAIL and private player JSPL have been trying to increase their respective market shares and profits after posting losses for the past two years.
The news agency reported that railway is expected increase the annual demand for steel rails from 8 million tons to 1.5 million tons in the year ending March 2018.
JSPL has been trying to tap this segment for a long time. "The company has the capacity to produce 800,000 tons of rails and universal beams. We are the only other supplier in India for rails, so it is a clear advantage to us," Bloomberg quoted Kapil Mantri, head of corporate strategy and business development at Jindal Steel, as saying.
The government is considering pumping in Rs 8.6 lakh crore to upgrade the age-old lines of the rail network in various parts of the country.
Expecting a spike in demand from railways to housing, steelmakers have already started processes to expand their production capacity.
The annual capacity currently stands at 126 million tons, and is expected to rise to 150 million tons by 2021, before settling at 300 million tons, the agency quoted Steel Secretary Aruna Sharma as saying.