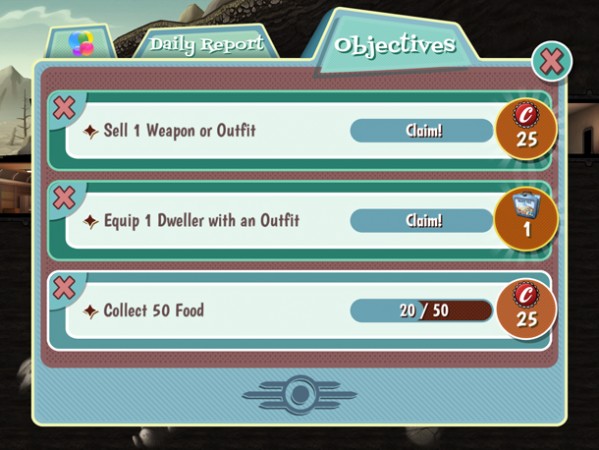 Bethesda's newest title in the Fallout franchise – Fallout 4 – has made all kinds of waves in this year's E3, with the title set for a late 2015 release. But for the time being, Bethesda wants us to season our hands (fingers, rather) on the newly released Fallout Shelter for mobile.
With the mobile title, a Fallout spin-off, successfully rolled out to Android and iOS, it seems Bethesda has made the first major addition to the game. With the new update for the game, Fallout Shelter will now welcome Preston Garvey, the leader of the Commonwealth Minutemen, (Laser Musket included).
Preston, in Fallout Shelter, has been categorised as a Legendary Dweller. This means you'll need to open a lunchbox – which you can also get via in-app purchases – in order to find him.
The addition will be welcomed with open arms by players, with Fallout Shelter already surpassing 70 million play sessions globally per day in its first week.
Fallout Shelter Exploit to Find More Caps, Lunchboxes Unearthed
If you think finding and collecting caps and Lunchboxes in Fallout Shelter is hard, you will be happy to know that players have discovered a small glitch in the mobile game that grants players a boatload of lunchboxes early in the game.
While the in-game bug won't be of any use if you have already progressed far enough in the game, it will indeed come into play if you have just started the game or a new vault. And if so, this bug will let you grab unlimited lunchboxes from the start.
But how exactly do you make the bug to pay off the way it's supposed to? Well, according to a few keen-eyed Redditors, early in the game, when inside the vault, you will easily come across a number of easily attainable objectives.
Interestingly, if you never claimed the rewards from completing the 'Sell 1 weapon or outfit' or 'Equip 1 dweller with an outfit' objectives, the other objective will cycle between the 'Collect 50 food,' 'Collect 50 water,' and 'Level up a dweller' objectives.
As long as you don't redeem the first two objectives, you can obtain and redeem the rewards of the third, allowing you to stock up on caps and lunchboxes as much as you want. And among those lunchboxes, you will surely run into Preston Garvey – the one we mentioned above.
[Source: IGN, Game Informer]