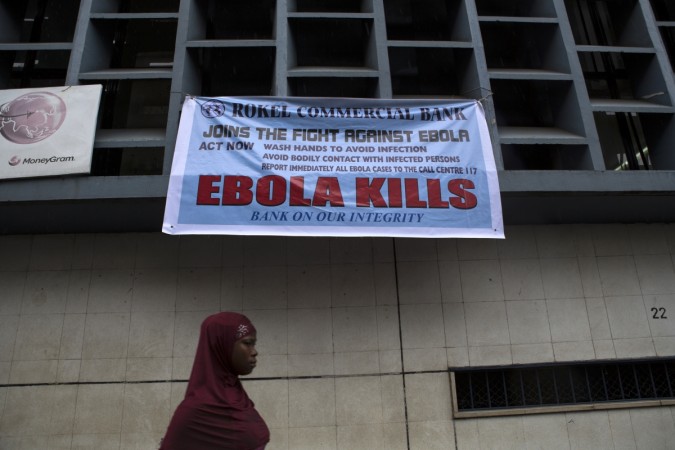 A nurse in Spain, who looked after a priest before he succumbed to Ebola last month, has become the first person to have contracted the disease outside West Africa, throwing light on how even the Western health systems are susceptible to lapses in controlling the spread of the deadly virus.
The woman was attending to Spanish priest Manuel Garcia Viejo, who contracted the virus in Sierra Leone and was being treated in Madrid's Carlos III hospital for three days before his death on 25 September.
The nurse had reportedly only entered the patient's room twice, once after his death, according to The New York Times. She began showing symptoms of the disease on 30 September, following which she sought treatment. She tested positive for Ebola in two tests.
According to reports, she had also attended to another priest who had contracted the virus while in Africa and had died from the disease in August.
Spanish health authorities are now worried as to how the extremely dangerous virus could be transmitted within the hospital despite safety measures. The hospital claimed to have been properly equipped with protective gear, including gloves, gowns, masks and eye protection to treat the Ebola patient.
"We are working to verify the exact source of contact to see if all strict protocols were followed," Spanish health minister Ana Mato said at a news conference on Monday.
Thirty other health workers in the hospital, who were in contact with the nurse, are now under observation. The authorities are looking out for people with whom she may have interacted outside the hospital as she had reportedly gone on a vacation after her contact with the deceased priest.
While many Westerners have contracted the virus in the last few months, all the cases of transmission have been within West Africa, where the disease has killed more than 3,400 people so far.