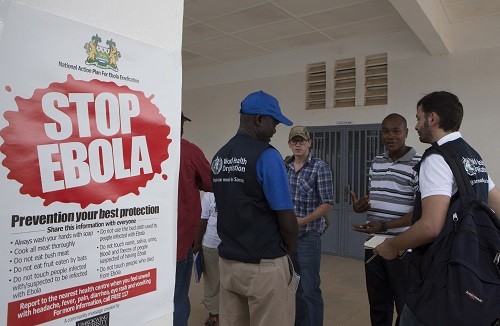 The deadly Ebola virus has breached high-level healthcare security in the United States, as a health worker in a Texas hospital who treated the first case of Ebola in the country, has contracted the disease.
The female nurse, who tested positive for the virus on Sunday, became the first person to contract the disease in the United States and only the second outside West Africa.
The breach occurred despite the health worker wearing protective gear as per medical guidelines while treating Thomas Duncan, the Liberian national who was the first person to be diagnosed with the disease in America and who succumbed to death last Wednesday.
The case highlighted a lapse in the healthcare system in the face of the worst outbreak of the Ebola disease that has already killed more than 4,000 people, mostly in West Africa.
"We don't know what occurred in the care of the index patient, the original patient, in Dallas, but at some point there was a breach in protocol, and that breach in protocol resulted in this infection," Dr Thomas Frieden, director if the Centres for Disease Control and Prevention (CDC), was quoted saying by Reuters.
The case could also reflect the possibility that other workers in the Texas Health Presbyterian Hospital could have also been exposed to the virus.
"Unfortunately it is possible in the coming days that we will see additional cases of Ebola," Frieden said.
Around 50 health workers had attended to Duncan who was being treated in an isolated ward for 11 days till his death on 8 October.
While the virus has ravaged West African countries mainly due to the poor health care system there, the fact that it has also been transmitted in hospitals in the US and in Spain reveal that even a minor lapse in precaution could lead to a health concern in developed nations as well.