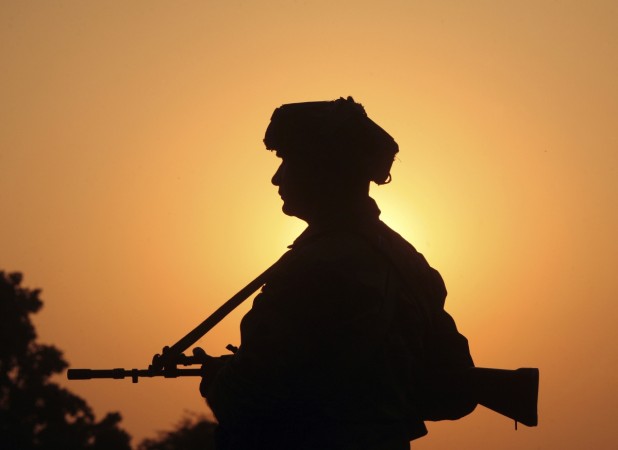 Eight jawans and three policemen were killed in yet another militant attack in Jammu and Kashmir, which started in Uri at around 3.30 am on Friday. Six militants have also been killed in the gun battle that ensued between the terrorists and the Indian Army.
The attack, now being considered suicidal in nature, took place near an army bunker in Baramullah. The Army has launched search operations and cordoned off the entire area, reports NDTV.
According to latest reports, three grenade blasts were reported in Uri, one near a police station in Shopian, and another one at a bus stand in the Tral area of Pulwama (south Kashmir), which injured seven people.
Speaking to reporters on the latest developments, Defence Minister Manohar Parrikar said that the Army was making all possible efforts to counter the militants.
Firing was still going on when reports last came in.
Interestingly, noted terrorist Hafiz Saeed was addressing a rally in Lahore even as the firing on the order side of the border continued.
Meanwhile, a militant was gunned down in a fresh encounter in Ahmednagar near Srinagar.
Uri is located about 2 kms from the LoC (Line of Control).
The attack took place in the midst of the five-phase elections in the state. The next phase of elections is on 9 December. The polls began on 25 November and will end on 20 December. Counting of the votes will take place on 23 December.
The gunfight started after a group of heavily-armed guerrillas attacked an army camp in the Mohra area.
"Two policemen - a head constable and a constable - and one militant have been killed in this encounter which is going on," a senior police officer said.
"A group of two to three militants are believed to have entered the camp...," the officer added.
There are reports of a fire from the camp but fire tenders are unable to go inside because of the ongoing gun battle.
(With inputs from IANS)