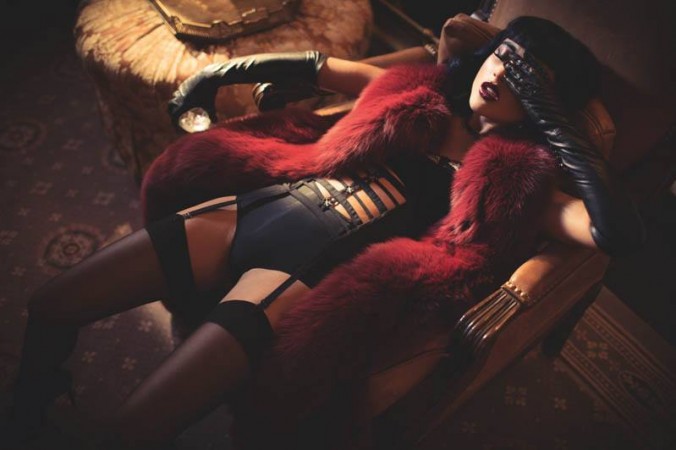 "X Factor: New Zealand" judge Natalia Kills and her husband-turned-co-host Willy Moon have been fired from the music reality show, after the duo ganged up on a contestant during a live taping. The contestant, Joe Irvine, had blatantly stolen Moon's look, accused Kills, before launching a tirade against him.
Kills began by calling Irvine a doppelganger and went on to add that as an artist who respects creative integrity and intellectual property, she is disgusted at how much he has copied her husband Moon. "From the hair... to the suit, do you not have any value or respect for originality?"
She went on to say that she "personally found it artistically atrocious... I am embarrassed to be sitting here, in your presence, having to even dignify you with an answer of my opinion".
At this point, her husband jumped in and compared Irvine "stealing" his look to the character Norman Bates in the Robert Bloch novel "Psycho", wherein he wore his mother's skin after murdering her. "I feel like you're gonna stitch someone's skin to your face and then kill everyone in the audience".
Kills then called it "absolutely disgusting and sick", and said she can't stand it and that she was ashamed to be there. Kills said, "I think you look really good because you are dressed as my husband," at which point fellow judge Melaine Blatt intervened. "Actually...You're dressed better than her husband." Blatt further asked Irvine to pay no heed to the couple's bullying.
The audience present at the live-taping also took his side, as did most fans of the show who took to the internet to point out Kills' hypocrisy. Blatt also tweeted after the show, "I quite obvs am not cool with what went down last night but remember 2 wrongs do not make a right. whatever the reason or outlet you use ✌" She further said, "Ive tried to keep my cool and stay professional but really @nataliakills ? Sorry love , you're a t**t".
explain this @NataliaKills pic.twitter.com/B919HeUEoB

— The Band Messiah (@TheBandMessiah) March 17, 2015
You know maybe @NataliaKills is right, stealing someone else's style is so annoying! pic.twitter.com/1QeHdjd2aJ — GEORGIE (@GeorgieCabani) March 16, 2015
Talk about originality @NataliaKills pic.twitter.com/0hNjqORGZs

— Juls (@jjjjjuls_) March 16, 2015