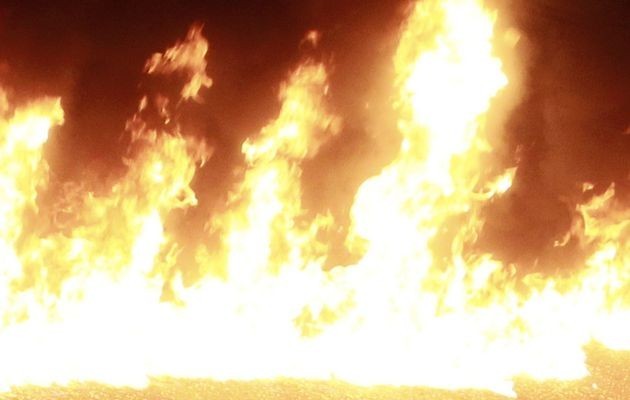 A fire broke out at one of the tallest buildings in Kolkata early on Tuesday, with the 15th and 16th floor of the Chatterjee International Centre building engulfed in smoke as shown in visuals on news channels.
No casualty has been reported, and the police said that chances of anyone being trapped in the fire is low, given that the fire broke out before office hours began, according to The Press Trust of India.
According to reports, four people were rescued from the floors above the 16th floor where the fire is still raging.
Four fire tenders were rushed to the spot and the area has been cordoned off. The Chatterjee International Centre is a landmark building located near Park Street in the heart of Kolkata and is 24-storey tall.
The cause of the fire, which is said to have broken out at 8:30 am, is still unknown.
Several residents posted images of the fire on Twitter.
@AyeshaFaridi1 major fire breaks our in kolkata's chatterjee international bldg ... http://t.co/SEAAkdvjy3 http://t.co/RX0QS5NCYX

— Ashwin Mehta (@iamashwin) September 2, 2014
This is the fourth fire in Kolkata in the last 20 days, increasing concerns of safety of buildings.
A fire had broken out in a multi-storeyed building in south Kolkata on 12 August, while the Historic Baker Laboratory in Presidency University in Kolkata also caught fire on 27 August. A fire was also reported in the heritage Writers' Buildings, the State government's seat of power, on 31 August.