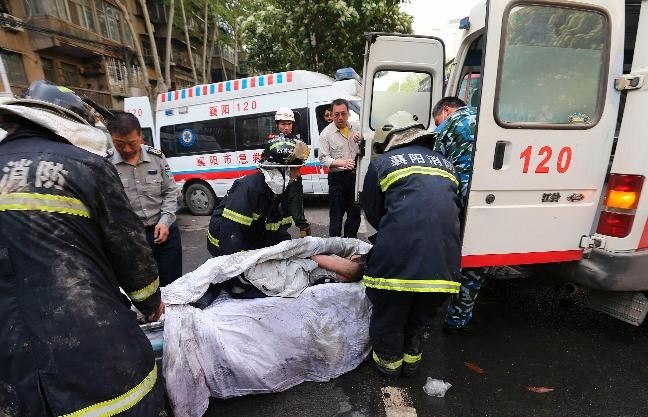 A fire broke out in a hotel in China's Hubei province on Sunday morning, claiming 11 lives and injuring 50 others, reported Xinhua News Agency.
.The fire which broke out as early as 6:38 am continued till 8:50 am until the fire fighters doused it. The hotel is located in Fancheng District of Xingyang city.
The wounded have been shifted to nearby local hospitals. And many of them are reported to be in critical condition.
According to Associated Press, fire tenders said the fire broke out in an internet café located below the five-storied building which houses the hotel.
Xinhua reported that of the 50 hotel rooms, 42 of them were occupied.
Local police reports are yet to determine the cause of the fire.