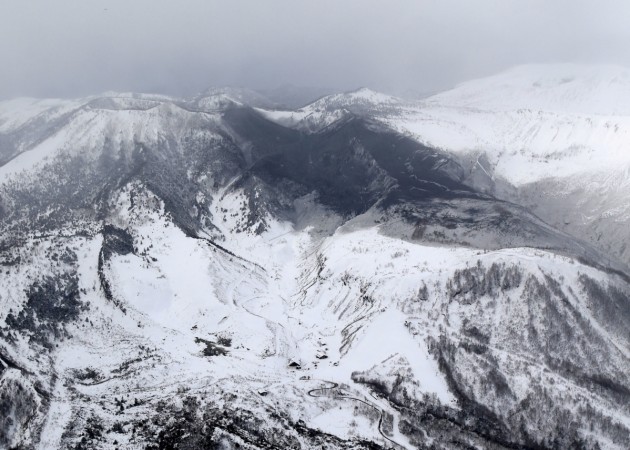 A Japanese soldier was killed and more than a dozen skiers were injured in an avalanche that was triggered by a volcanic eruption in Mount Kusatsu-Shirane in Japan on Tuesday morning.
The eruption sent rocks down the slope as the avalanche injured tourists who were riding a gondola at the ski resort. Six members of the Japanese military, who were conducting training exercises, also had to be rescued from the avalanche.
"Based on various measurements, we can say that the mountain appears to have erupted, but we are still trying to confirm facts on the ground," Reuters quoted Japan's Meteorological Agency as saying
Furthermore, the agency has requested the tourists and skiers to stay away from the mountain.
As per reports on state broadcaster NHK, the debris from the volcano fell almost 1 km from the mountain as rocks came crashing downwards, injuring the skiers present at the ski resort.
"Black smoke rose from the top of the mountain and we were told to evacuate inside 30 minutes later," NHK quoted an eyewitness as saying.
As a seismically active nation, this is not the first time that Japan has had to face a volcanic eruption. In September 2014, a volcanic eruption at Mount Ontake killed 63 people.
The series of volcanic eruptions around the world has left the volcanologists pondering over the recent seismic activities. In less than three weeks, volcanos have erupted in various parts of the world, in countries like Philippines, Indonesia, and Papua New Guinea.
The Mount Mayon volcano in the Philippines has been spewing ash as thousands of residents have fled their homes. When the volcano started to erupt, people living as far as 7 km from the volcano were asked to evacuate.
However, one of the most catastrophic volcanoes erupted in 79 AD in Pompeii. When Mount Vesuvius erupted, it destroyed the entire city of Pompeii and Stabiae in Italy, leaving the place completely covered in ash and lava.