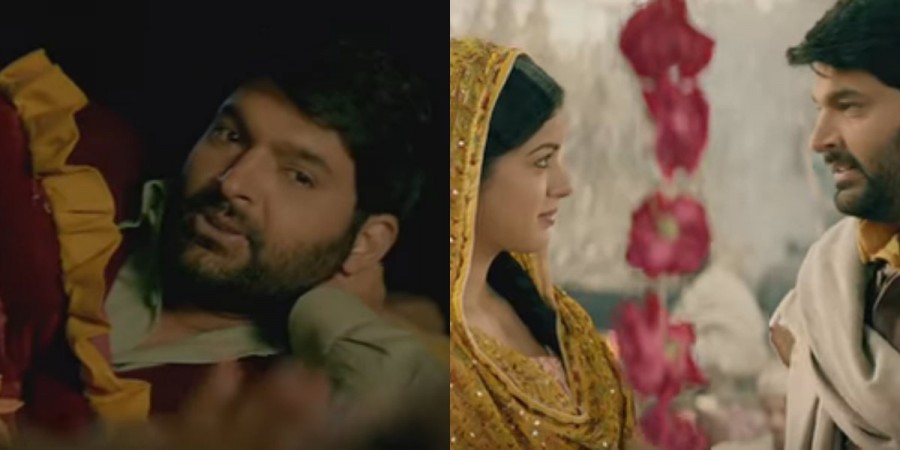 Ace comedian Kapil Sharma is back with a bang! The makers of Firangi released the trailer of the film and Kapil Sharma as Manga not only cracks you up but also impresses you with his innocence and hopefulness!
As the theme goes by, when there are disputes in life, love overcomes all challenges and truth prevails -- and Kapil Sharma emotes all the emotions smoothly.
The film is set during the British era and the audience will be witnessing the quirkiest fight against the Brits that has ever been showcased on the big screen!
Of course, Kapil floors the audience with his 'kick-ass' response to every ailment.
The USP of the film is that you will not see Kapil Sharma in a funny avatar but in a rugged look fighting for love and truth.
Firangi is Kapil Sharma's second film. The story is set in 1920, when India was still under British rule.
Firangi is a lighthearted dramedy film starring Kapil Sharma, Ishita Dutta, Monica Gill, Edward Sonnenblick, Kumud Mishra, Rajesh Sharma, Inaamulhaq, Aanjjan Srivastav, Jameel Khan and Vishal O Sharma.
This is the story of Manga (Kapil Sharma), a happy-go-lucky young man from the village Bahrampur, whose only aim is to join the police force.
Manga is an innocent man who gets misunderstood as going against fellow villagers and supporting British and has to fight for the truth.
Kapil, who was recovering from alcoholism, had left early from a Bengaluru rehab to shoot the remaining parts of Firangi.
Rajiev Dhingra, who is also the creative director of The Kapil Sharma Show, directs the comedian in the movie.
Firangi will also have a special dance number by Iranian-Swedish actress Maryam Zakaria, who told news agency IANS: "It feels great to be part of Firangi movie. I have done a special dance song with my favourite Kapil Sharma. This song is very special for me as after my Grand Masti movie, I am back on the screen with a very big song."
Kapil's debut film was 2014's Kis Kisko Pyaar Karoon, directed by Abbas-Mustan.
Firangi will hit the theatres on November 24.