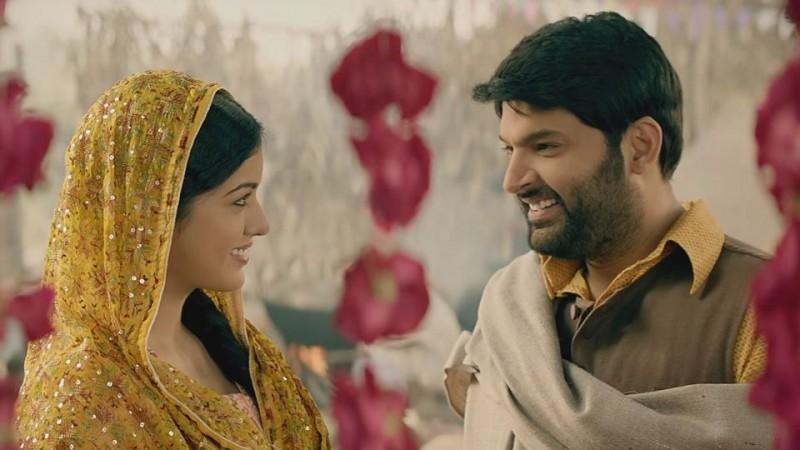 Ace comedian Kapil Sharma is back with a bang with his second Bollywood movie, Firangi. Released on December 1, the movie has garnered appreciation from celebrities and a mixed response from critics.
The movie has surely tickled viewers' funny bones but couldn't execute a few elements. As the theme goes by, when there are disputes in life, love overcomes all challenges and truth prevails — and Kapil Sharma emotes all the emotions smoothly.
The film is set during the British era and the audience will be witnessing the quirkiest fight against the Brits that has ever been showcased on the big screen! Of course, Kapil floors the audience with his 'kick-ass' response to every situation.
Firangi is a lighthearted dramedy starring Kapil Sharma, Ishita Dutta, Monica Gill, Edward Sonnenblick, Kumud Mishra, Rajesh Sharma, Inaamulhaq, Aanjjan Srivastav, Jameel Khan and Vishal O Sharma.
This is the story of Manga (Kapil Sharma), a happy-go-lucky young man from the village Bahrampur, whose only aim is to join the police force.
Manga is an innocent man who gets misunderstood as going against fellow villagers and supporting British and has to fight for the truth.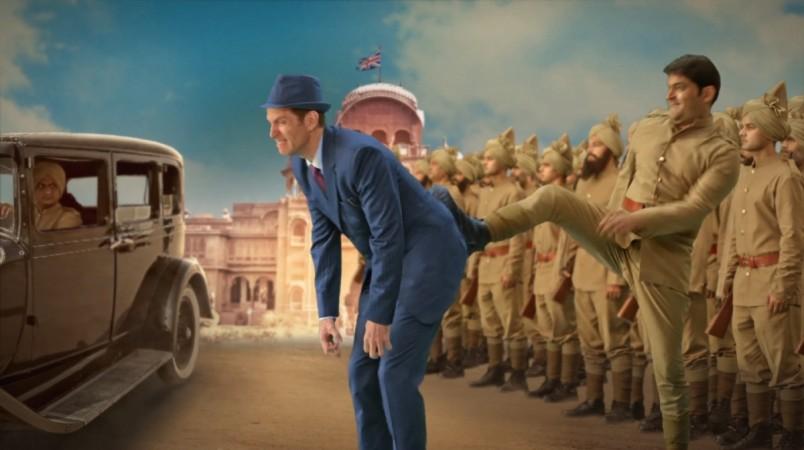 Directed by Rajiv Dhingra, Kapil Sharma's film has received a mixed response. Will it have a good run at the box office? Only time can tell.
Meanwhile, take a look at what celebs and critics say about Firangi:
Bollywood CRITICS Review:
Renuka Vyavahare of Times of India said: "Firangi moves at a snail's pace leading us to a semi-fun climax. The family film isn't really tacky or repulsive, it's outright boring and that's probably worse because it's not even unintentionally entertaining."
Saibal Chatterjee of NDTV said: "Firangi takes painfully long to get to that point, by which time the audience that has survived the rigmarole thus far is beyond caring - is a terribly tepid affair. Neither the comic potential at the core of the film nor the energy of Kapil Sharma's antics is enough to pull it out of the irremediable mess it degenerates into. Firangi might have been harmless fun if only it had stopped short of running so hopelessly amok."
Manjusha Radhakrishnan of Gulf News said: "While it's best that Sharma refrain from romancing women on the big-screen, he isn't shabby when it comes to doing the comic scenes. As usual, the British and their sidekicks speak in caricatured Hindi. It's a worn-out way to evoke quick laughs, but few of their jokes do land."
Kunal Guha of Mumbai Mirror said: "TV's most wanted and revered comic, Kapil Sharma can barely construct a single gag worthy of evoking a smile in this film. The scenes that will haunt you the most have his character courting his onscreen SO with expressions somewhere between coy and cloy. Those who feel that the comedian's previous big screen debacle Kis Kisko Pyaar Karoon was his worst, clearly haven't seen Firangi yet."
Nandini Ramnath of Scroll.in said: "At 160 minutes, Rajiv Dhingra's movie is highly overstretched, and squanders its comic potential despite having a comedian as its hero. (Kapil)Sharma is cast against type, and rarely appears comfortable in the role of the proverbial worm that turns.
IANS: "From the attractive songs and the eye-catching authentic locations in rural Punjab to the absolutely delightful supporting cast, Firangi gets it right in the bright light. The glare never blinds the characters and their doings."
Bollywood CELEBS Review: