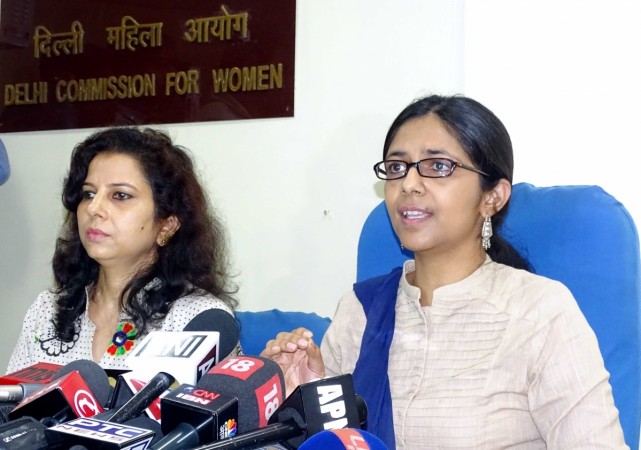 An FIR was filed by the Anti-Corruption Bureau (ACB) against Delhi Commission for Women (DCW) chief Swati Maliwal for irregularities in hiring for the commission.
The ACB questioned her for over two hours on Monday regarding allegations that she illegally recruited cadres from the Aam Aadmi Party (AAP) to the commission.
"The useless people working in the system don't like it that I am working for women and asking tough questions. They are troubled by my work and questions," Maliwal tweeted on Tuesday.
Maliwal has been booked under sections 13(D) of Prevention of Corruption Act, 409 (criminal breach of trust) and 120B (punishment of criminal conspiracy) of the IPC, a senior ACB official told the media.
The complaint against Maliwal, filed by former DCW chief Barkha Singh, alleged that 85 people were given jobs without requisite credentials. The investigating agency said that it filed the FIR based on its enquiry that lasted two-three months, questioning Maliwal and the employees.
I have been asked 27 questions and given a week's time to reply. We have been asked how we did so many appointments to the women's panel. In a way, they are asking how did we manage to do so much work?," Maliwal told reporters on Monday, after her questioning.
Maliwal counter-attacked the former DCW chief, saying that Singh had appointed "wives of IAS and IPS officers without giving an advertisement for recruitment. We have all the documents and we will give them to the ACB."
"In one year, we have handled 11,500 cases and attended 2.25 lakh calls on helpline number 181. The former DCW chief handled only one case. DCW asks questions whenever a rape is reported. This is disturbing a lot of people. But we will continue to raise questions," Maliwal said.
The BJP attacked Maliwal, saying that no public advertisements were issued for recruitment in the commission.
"Rules to check illegal admission into the Commission were not followed. Those admitted into the Commission are being paid according to their whims and fancies. A case was filed in this case following inquiry. I will not comment at this point on arrest. Deputy CM Manish Sisodia will be sent a notice for inquiry as he too has a role to play in the case. Have issued some letters to him too," ACB chief MK Meena said.