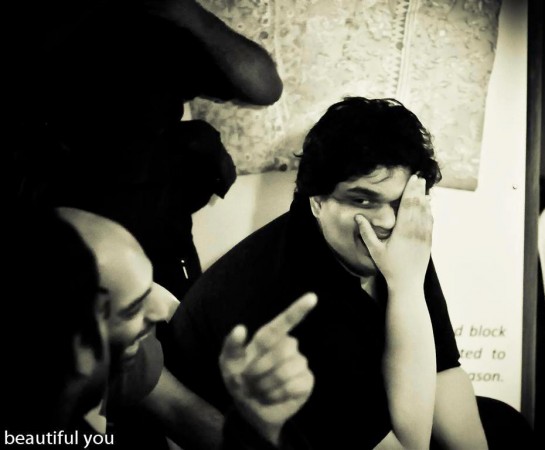 AIB's Tanmay Bhatt's effort to create a funny video, in which he is seen taking nasty jibes at Lata Mangeshkar and Sachin Tendulkar, has had some serious after effects. The celebs are not happy, and now it's being said that MNS Chitrapat Sena President Ameya Khopkar will file an FIR against the comedian.
"Tomorrow morning, I am going to visit Shivaji Park police station and file FIR against Bhatt," Ameya told the Press Trust of India. He demanded that the video be pulled down immediately.
Anupam Kher, Riteish Deshmukh, Tanuj Garg and Celina Jaitley are some of the celebrities who have made some very strong comments against Tanmay's video, which is going viral.
The video in question is done using the face swap feature of Snapchat where Tanmay is seen doing impressions of the imminent personalities. Although he captioned the clip as "Sachin vs Lata Civil War (I make such nonsense on my Snapchat - follow me there - ID: Thetanmay) Also I obviously love Lata and Sachin, just having some fun," trying to do some damage control, it didn't quite work.
This isn't the first time that he and his team have gotten themselves into trouble. A little less than two years ago, industry's best came together for the AIB roast and the jokes cracked triggered a major controversy. At the time, everyone seemed to have an opinion on what kind of gags should a group such as AIB be putting up.
Karan Johar, Ranveer Singh, Arjun Kapoor, Alia Bhatt, Sonakshi Sinha and Deepika Padukone were some of the A-listers who attended the show and were a big sport in the way they took the sneers.