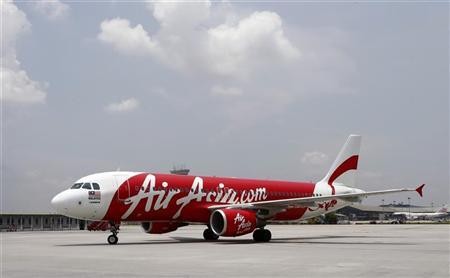 The Foreign Investment Promotion Board (FIPB) on Wednesday approved the proposal filed Air Asia's investment arm AirAsia Investment seeking consent for the joint venture in the domestic airline sector with Tata Sons and private investor Arun Bhatia's Telstra Tradeplace.
The announcement of the approval came soon after Aviation Minister Ajit Singh, without elaborating the matter, said that there could be some procedural problems in the application submitted by AirAsia.
Giving a green signal to the proposal a senior civil aviation ministry official said, "We support this whole proposal in principle. However, the language of the Cabinet-approved FDI notification specifies that a foreign airline can buy stake in an existing company with license. We just asked DIPP to clarify to us that these kind of situations are also covered under FDI," reported Business Standard.
The new airline will commence its operations once it gets approval from Directorate General of Civil Aviation (DGCA). The aviation regulatory body on Tuesday issued rules and guidelines for foreign direct investment in the aviation sector, according to which no foreign body can have more than one third of its representatives in the airline's board of directors.
Meanwhile, AirAsia chief Tony Fernandes on Tuesday announced that it has selected the chief executive officer for the joint airline venture in India.
Lauding the selected candidate, whose details have not been revealed Fernandes said on Twitter, "I have selected our CEO for Airasia India. Very smart boy from the south, Madras. An amazing CV. Will impress all."
The selected person was among the list of candidates shortlisted by Tata Sons. Though Fernandes has made his selection, the final decision as per the JV agreement lies with Tata Sons.
AirAsia announced the vague details of the to-be-CEO ahead of the FIPB meeting which was held Wednesday afternoon.
AirAsia will reportedly be holding 49 percent stake in the venture while Tata Sons and Telstra Tradeplace will have 30 percent and 21 percent stake each.
Tata Sons, which ended its aviation venture after the nationalisation of the airlines industry in 1953, announced its comeback through a JV with AirAsia and Telestra Tradeplace, two weeks ago.
The decision of launching the new domestic airline came after the Indian government in September 2012 raised the FDI limit in the airline sector to 49 percent.