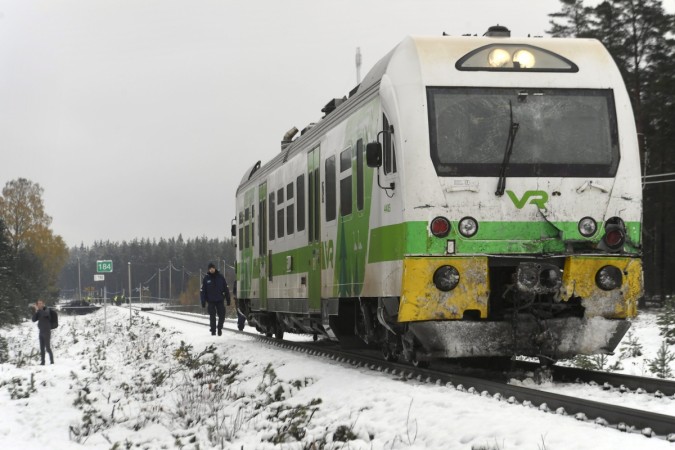 At least four people have been killed in a train collision in Finland on Thursday. Reports state that a train collided with a truck which was carrying soldiers.
According to reports, eight people have been severely injured in the incident which occurred 50 miles south of capital Helsinki.
Police said that an off-road troop-carrier was struck by the train at a level crossing near the southern town of Raseborg.
Reports state that three soldiers and a passenger on the train have been declared dead so far.
"Today I have received a heartbreaking message: three conscripts have died in an accident," General Jarmo Lindberg said in a statement.
Finland's defence minister said the day "had started with grim news" and added: "I feel grief."
"A passenger train from Karis to Hanko collided with a vehicle at the level crossing. There were several people injured," The spokesperson for Finnish rail, Reima Roisko, said.
Reports state that a total of 11 people were invoved in the crash.
Finnish news agency FNB said the injured were taken to hospitals in both Helsinki and Raseborg.