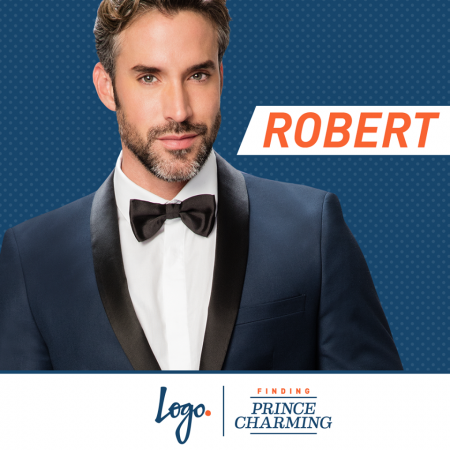 "Finding Prince Charming," a dating reality show along the lines of "The Bachelor," is all set for its grand premiere, and on Wednesday an introductory video featuring the star of the show was released.
Logo's dating series will focus on Robert Sepulveda Jr., a gay bachelor who is a 33-year-old Puerto Rico-born successful interior designer from Atlanta. According to his Instagram bio, Sepulveda is an "Interior Designer | Creative Director | Activist | Creator of RSJ Collection; Luxury Fragrances & Founder of The Atlanta Rainbow Crosswalks."
Sepulveda Jr. enjoys being busy and he is looking for a partner who has a similar schedule. "I travel a lot for work, I have my own non-profit, I'm starting a home collection line, I do a lot of things," he explains in the clip posted on TVLine. "So I need someone that has a similar schedule." He is looking for someone who is "sincere, honest, humble [and] loyal." Great looks are an added bonus, but it's important for his partner to be "sweet and loving" with "great family values."
The dating reality show will be hosted by singer Lance Bass and it will air on Sept. 8. The show will have 13 charming suitors who will compete to win Sepulveda Jr's affection. All the contestants will be housed together, and one by one, the suitors will be eliminated via something similar to the rose ceremony. "I'm nervous about eliminating the guys," he says in the clip, "because I know that everyone is trying to find love as well. And I'm very empathetic."
As for his other interests, Sepulveda's Instagram account is a treasure trove of information. The interior designer seems to like cars, loves to swim and is also fond of dogs.