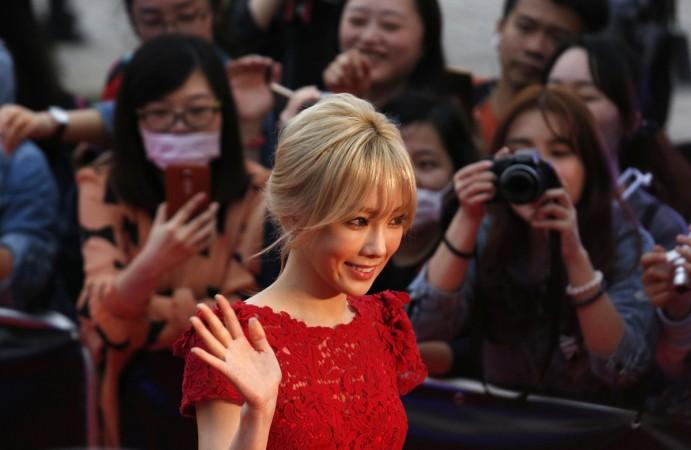 It's no secret that hallyu stars have a million fans, and if one is as famous as Girls' Generation member Taeyeon, then the number increases infinitely.
Although there's a fine line between fans who adore their idols and those who are obsessed, this boundary becomes smudged ever so often. Recently, Taeyeon, 27, was subject to an incident that left her wanting for space, privacy and more importantly, sleep.
The "Rain" singer's recent Instagram post evidenced her fans' constant invasion of privacy. In the early hours of July 10, Taeyeon uploaded a picture of her call log, which included phone calls made by fans well into the night. These obsessive fans, who are termed sasaengs in Korea, called her at 3.57 a.m. and at 6.39 KST, according to Soompi.
Taeyeon's frustration was expressed in her caption for the photo, which read: "I want to sleep." The outlet reported that SM Entertainment artiste deleted the picture, but it still appears on her Instagram account.
Although several of Taeyeon's fans did harass her with several phone calls, others supported her decision for wanting some privacy. One fan commented on the "I" singer's picture, "DON'T KILL HER VIBE THAT'S A NO NO."
The Girls Generation member's recent Instagram post is in stark contrast to how she usually deals with fans. Earlier, Taeyeon met her fan girl and fellow K-pop artist Juniel and the two even clicked several pictures, one of which made it to Juniel's Twitter account.
Juniel captioned the picture: "Today, I met happiness... She even knew that my song came out... I love you, Kim Taeyeon. T.T #TaengConcert#ThankyouSunnyforthegoodseatsIloveyoutoo."