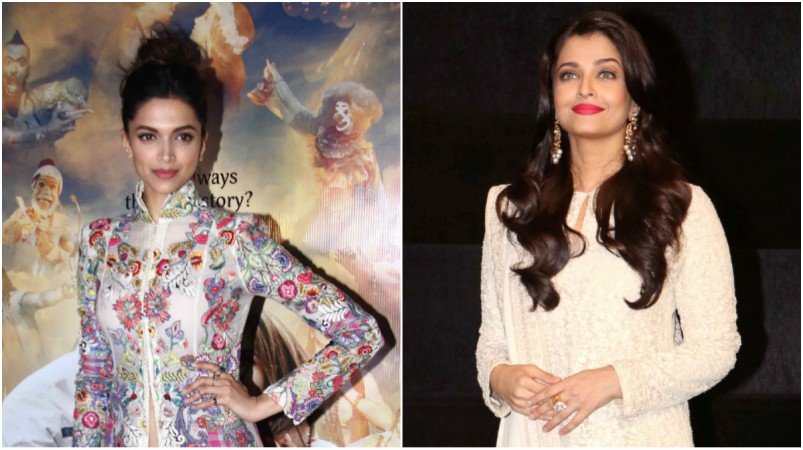 Much before Deepika Padukone and Priyanka Chopra became a big deal on the international grid, it was Aishwarya Rai Bachchan, who beautifully represented Bollywood in other parts of the world.
This is why, when the "Piku" actress was asked what she thought about Priyanka going places in Hollywood, she said that Aishwarya has to be recognised first for the kind of work she has done overseas.
"She, for me, is the torch bearer for putting India on the global map. But everyone who has managed to break through into the western market — whether it is Anil, Irfan, Priyanka, or myself — I think we have all done a great job," Deepika told Deccan Chronicle.
Despite having seen dizzying heights of success, the actress remains humble in her way of interacting with the media. When asked how her experience was while working in the West, she said that she doesn't consider dividing her projects.
She believes that the kind of effort she puts into her work is same for every film, which is why she would like her tryst with Hollywood to be taken as a mere extension of her career.
Has she signed any Bollywood film yet?
From what has been reported so far, the actress is on board Sanjay Leela Bhansali's "Padmavati," which also stars Ranveer Singh. There have been talks that she has charged a bomb for the period film and has been picky about actors who could play her onscreen husband. Apparently, Shahid Kapoor has been finalised for the role.
"Shahid agreed to come on board once Bhansali worked out a stronger character for him and gave him a huge fee hike too. The film will require 200 days from Shahid. He gave the nod last week. Currently, he is growing his beard and hair for his look in the film," an insider informed DNA.
Earlier, it was being said that Shah Rukh Khan, Hrithik Roshan, Fawad Khan and Vicky Kaushal were in running for the role.