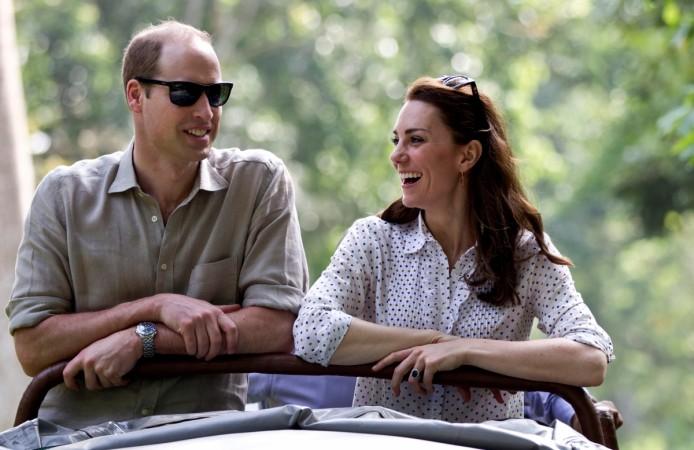 Kate Middleton and Prince William have added a new member to their family, and it is an adorable four-legged rodent. The pet, Marvin, has already become Princess Charlotte's favourite. The Duchess of Cambridge revealed her daughter likes her hamster because his whiskers always tickle her.
Prince William's wife shared this piece of news with a 9-year-old girl, Darcey, at the unveiling of the Magic Garden in Hampton Court Palace on Wednesday, May 4. The mother-of-two spent the day talking to schoolchildren in the scenic landscape, inspired by the Tudor court and designed by landscape architect Robert Myers.
Marvin is the royal couple's second pet. Prince William and Princess Kate adopted a cocker spaniel named Lupo in 2012, but Palace representatives kept its name a secret for a long time, stating that it would be a breach of privacy to reveal the name of the pet.
In fact, it was the Duchess who let her pet's name slip away while talking to schoolchildren, according to Daily Mail.
Many hoped that Middleton, 34, would bring her children along for the visit, but she arrived alone. The Duchess later said that Prince George, who turns 3 in July, would have loved to come but would have been scared of the 25 foot dragon, according to Hello Magazine.
After her visit to the Hampton Court Palace, the mother-of-two attended a lunch reception as part of the Anna Freud Centre, a charity that focuses on mental health. She later visited the National Portrait Gallery and viewed an exhibition of pictures taken during her Vogue photo shoot.