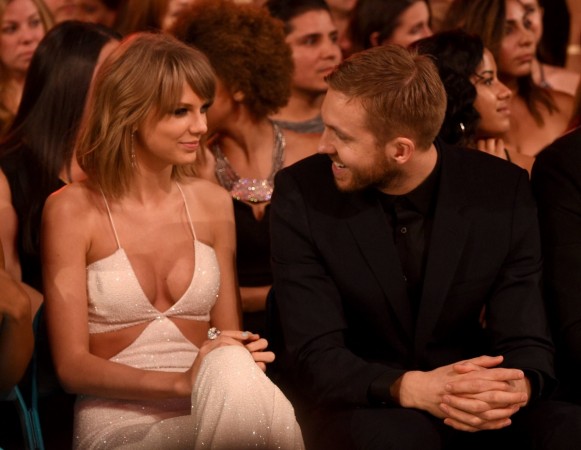 Taylor Swift and Calvin Harris seem to be in a very happy phase in their relationship right now. The couple is not only enjoying amazing vacations, but they also celebrated their first anniversary recently. But maybe it wasn't that difficult for the EDM DJ, who finally managed to crack that secret code to win Taylor Swift's heart and it is now speculated that wedding is on the cards for this couple.
According to People, Harris managed to win over everyone that mattered to his girlfriend. From her squad to her family, everyone loves Harris. The DJ celebrated Swift's Grammy 2016 win with her friend Lorde, he even cooked with her best friend Karlie Kloss and built snowman with her brother Austin. It looks like the DJ exactly knew whom he needs to win over to woo Swift. And, it seems like the formula has worked in his favour as he now has the seal of approval from all of them.
"They're super happy together. He gets along with her friends. They all like him and there's no drama," a source said.
"They're not a couple who are joined at the hip. They enjoy romantic date nights when they are off, but both Taylor and Calvin have many friends they hang out with separately. Her girlfriends seem very important to Taylor," the source added.
Leave alone friends, the DJ reportedly hit it off very well with Swift's brother Austin as well. "He spends a lot of time with them. He gets along great with Taylor's brother, and it's very obvious that her parents really like Calvin," the source shared.
Contrary to various breakup rumours, the "Wildest Dreams" singer and "How Deep Is Your Love" hitmaker have managed to, time and again, proven that their relationship is way stronger. We don't know whether marriage is in the pipeline or not, but various pictures on Instagram from Swift and Harris' vacations, and even the gifts the couple exchanged on their recent first anniversary indicate that their love story is going really smooth.