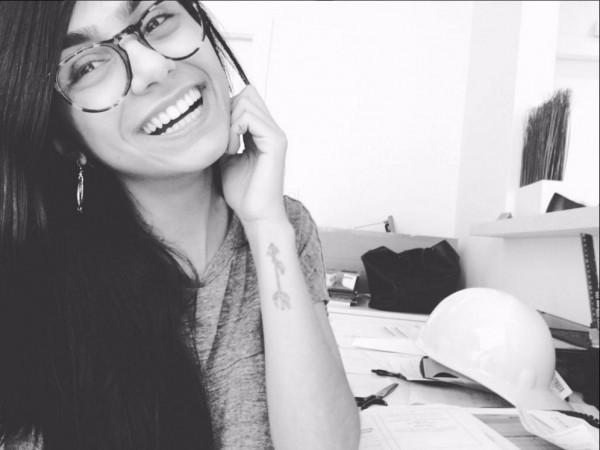 Mia Khalifa is one of the most famous porn stars and so, it was no surprise that her Twitter account was flooded with messages when she turned 23 on Feb.10, 2016.
Khalifa, who is very active on social media, tweeted pictures of her birthday celebration. The Pornhub star earlier uploaded a picture hinting that she would like to spend the day doing one of her favourite activities: gorging on delicious food. And, it appears that she hung out with friends and went for a night out in New Orleans.
The Lebanese-American star, who travelled to New Orleans for Mardi Gras celebrations, went to a masquerade party on her special day. Although Khalifa's friend is seen wearing a mask, the porn star seems to have ditched decoys of any kind and let her face shine.
Khalifa's friend Leslie captioned the picture: "Sometimes the photos we take are questionable. But what's not questionable is how awesome @miakhalifa is. HBD BABE!"
She was not the only one who wished Khalifa. The adult entertainment star's fans made collages and even illustrations of her on her special day. Although Khalifa didn't retweet all the special messages, she seemed thrilled about two illustrations: in one she is seen wearing a Washington Capitals t-shirt and in the other a Florida State Seminoles t-shirt.
Khalifa tweeted: "And the caps!!?? thank you, @TerryAlec. Best birthday gift ever!"
Recently, Pornhub's 2015 Year in Review ranked Khalifa as the second most famous porn star in India after Bollywood actress Sunny Leone. The porn site's report stated that it generated third- highest traffic from India after the U.S. and the U.K.