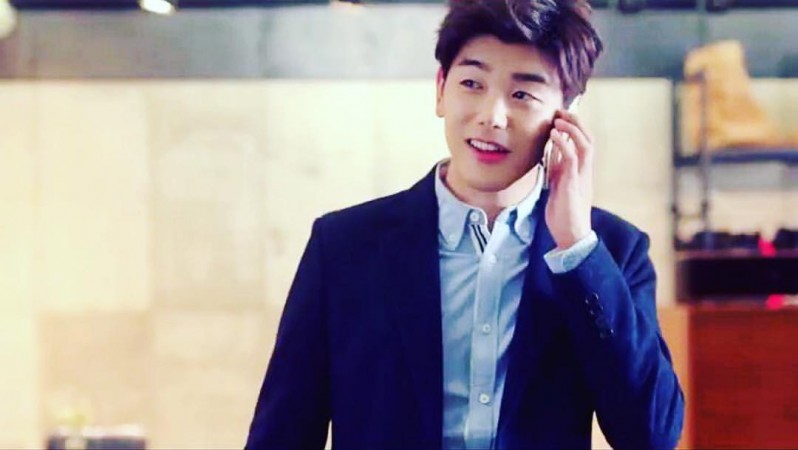 Marriage is never easy, but with a partner like Eric Nam it could be. In the May 28 episode of Korean variety show "We Got Married," the actor proposed to his on-screen partner Solar with a sweet surprise, quite literally.
The Korean-American show host hid a wedding ring inside a chocolate egg and presented it to his unsuspecting partner. When thoughts of gorging a decadent treat crossed Solar's mind, Eric, 27, got down on his knee and asked her to marry him.
A clip from the recent episode depicted Eric's detailed plan. In the video, the MAMAMOO member looked stunned when she found a beautiful rock waiting to fit her wedding finger. Predictably, she said yes and what followed was a shopping trip for a wedding dress. They two finally tied the knot and celebrated the special day with a street performance that included a lot of music.
Elsewhere in the episode, the "Good For You" singer and Solar moved into their new house. As part of the moving in process, they went on a shopping trip to buy household items and it was at this juncture that Eric found out just how talented his on-screen wife is.
Another video clip captured Solar's impressive rap skills while her husband beat-boxed in the background. The two strolled around the streets of Seoul unfazed by onlookers, and quite happy with each other.
It seems Eric aka Nam Yoon-do and his wife are extremely comfortable and perhaps fans of the show will get to see more of the couple's chemistry when the next episode airs.
The upcoming episode of "We Got Married" airs at on Saturday, June 4 on MBC.