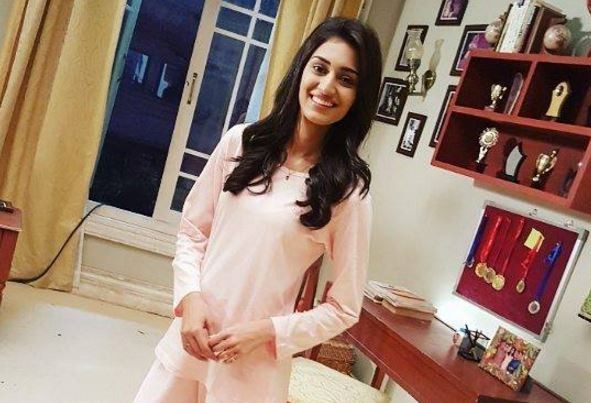 Popular television actress Erica Fernandes, who plays the role of Sonakshi on Kuch Rang Pyar Ke Aise Bhi, is known to be an amazing painter, pianist, guitarist besides being a talented actor. And now, the actress has stunned all with her creativity this Diwali.
Erica, who is quite active on Instagram, shared a Do It Yourself (DIY) video teaching how to make diyas.
""Here is how you can make the diya Ps:- forgot to do one step - take a scotch brite n smoothen the inner portion a bit n dab off the moisture with tissue .. then put the oil (Pls ignore my horrible nails ) Enjoy the DIY HAPPY DIWALI #DIY #diwali #lights #supergirl""
Meanwhile on Kuch Rang Pyar Ke Aise Bhi, Dev (Shaheer Sheikh) decided to cancel his honeymoon on the day he and Sonakshi were supposed to fly. He announced to the family that since Ishwari was unwell and Neha was disturbed, it would not be a good idea for him and Sonakshi to travel abroad. He also assured Ishwari that he would resolve the issues between Neha and her estranged husband, Ranveer.
Although Sonakshi was visibly upset, she chose not to express her displeasure and rather help Dev solve matters. Neha overheard the conversation and created a ruckus later. She accused Sonakshi for having discussed her problems with outsiders and said she was responsible for the cancelled trip.