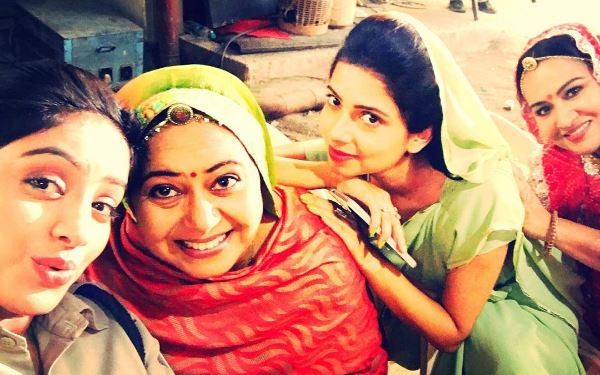 Diya Aur Baati Hum, which went on air in 2011, had successfully managed to entertain the viewers before it went off air in August this year. Although the show ended due to its dropping Television Rating Points (TRPs), it continues to remain in the hearts of millions of fans. The cast including lead pair Deepika Singh and Anas Rashid, who played the roles of Sandhya and Sooraj, respectively, had become the household names after being on air for around five years.
The unique concept and the powerful performances by the cast made it one of the top shows on Indian television. Some reports said that the makers were planning the second season of the show, but the new instalment would not star Deepika and Anas as the lead pair.
While fans must be missing their favourite actors, find out how the actors are keeping themselves occupied after the show went off air.
Anas Rashid: The actor is busy spending time with his friends and family in his hometown in Punjab and is having a great time.
Deepika Singh: "I am just relaxing! I am not ready for a full-flegded work commitment for few months but meanwhile I am open to do web series and theatre plays. One needs a fit mind and body to work well; so I am relaxing and taking care of it. Meanwhile, I am also spending time with my family as I haven't got proper time to spend with them in the last 5 years. I am also connecting with my fans on social media and interacting with them," Deepika said to Tellychakkar.com.
Neelu Vaghela: The actress, who played the role of Bhabho, is spending her free time taking care of her loved ones by preparing good food for them. "I feel happy and blessed to see the love that the audience has for Diya Baati as they are quite disappointed that the show went off air. They still question me about it. So for me, Diya Baati has not ended; it's still alive," she said.
Kanika Maheshwari: Kanika aka Meenakshi said: "I am enjoying my sabbatical phase with my family in Delhi. I couldn't spend time with my loved ones at my in laws' place in Delhi in the last five years, so I am having a good time with everyone now. Even my son Reyansh is enjoying the love of his grandparents. I am getting approached for work in Mumbai but currently I am in no mood to return to work."