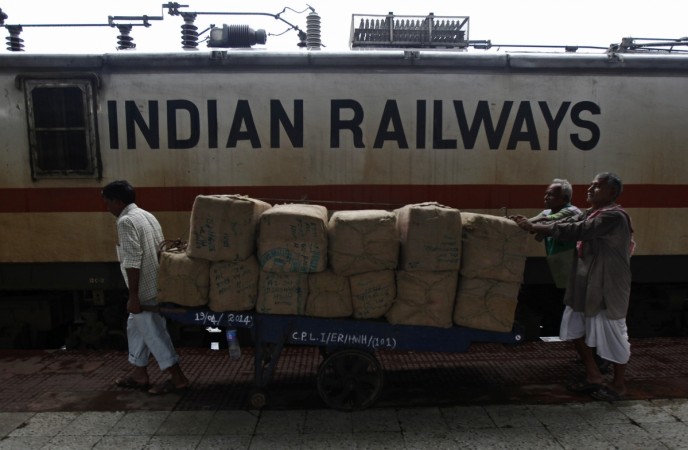 Making a sales pitch during his ongoing visit to Australia, Indian Finance Minister Arun Jaitley invited the country's superannuation funds to invest in India, given the relaxation in foreign direct investment norms over the months. He spoke of the investment opportunities for the super funds during his meeting with Treasurer of Australia Scott Morrison in Sydney Wednesday.
A Sydney Morning Herald report put the superannuation industry size at AUD $2 trillion.
During his meeting with Australian Foreign Minister Julie Bishop earlier, Jaitley said that India offers ample opportunities for foreign investors in view of the relaxed norms for foreign direct investments in various sectors, including railways and defence, apart from other reform measures initiated by the Indian government.
The current FDI limit for defence is 49 percent and up to 100 percent in specified railway operations and projects.
The investment opportunity in Indian Railways has been estimated at about $100 billion over a five-year period by Nomura Global Markets Research in its Wednesday note.
"We forecast actual cash spend of $100 billion during FY16-20F; in particular, we expect planned capex on network decongestion / expansion, safety and rolling stock to largely materialise, but the majority of capex on high redevelopment to be incurred after FY20," the note said.
However, Jaitley also spoke about the challenges Asia's third-largest economy is currently facing during his interaction with Foreign Minister Bishop.
"The Finance Minister said that India faces three major challenges now viz. boosting Exports in view of shrinking global trade, increase in private investment and better hope for monsoon this year after insufficient rains in last two consecutive years," Indian finance ministry said in a statement Wednesday.
India is estimated to grow at 7.6 percent this financial year and in the range of 7-7.75 percent in the next financial year, according to Central Statistics Office projections released last month. Currently, it is the fastest-growing economy in the world.
Adani Group's coal project
Jaitley also expressed hope that Adani Group's coal mine project will receive due approvals and go ahead. The Carmichael coal mine project that entails an investment of about $16.5 billion, got approval from the Queensland government in February this year, but is still being opposed by environmental groups in Australia.
The project faces problems on the compensation front before it gets the mining lease. The Australian Broadcasting Corporation quoted a spokeswoman for Queensland Mines Minister Anthony Lynham as saying that "a number of statutory obligations needed to be addressed" before the request for granting the lease could be considered.