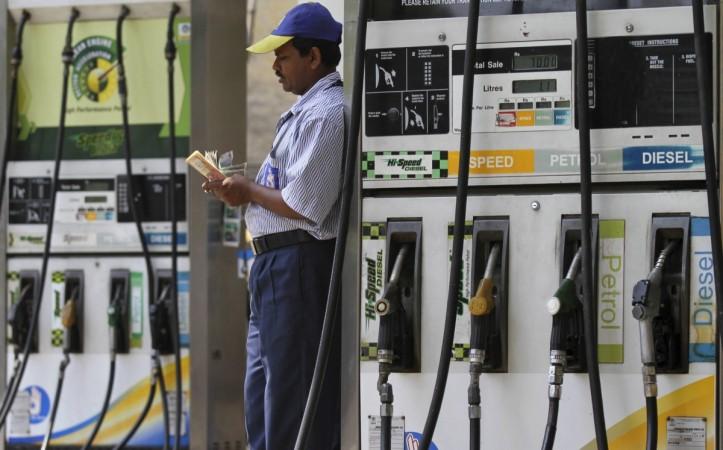 With the petrol price making headlines for the past one week, in a latest development, Petroleum Minister Dharmendra Pradhan said that Union Finance Minister Arun Jaitley will soon urge chief ministers of all states to cut sales tax or value added tax (VAT) on petrol and diesel.
"We have proactively cut excise duty. Now it is the turn of states to reduce VAT," Pradhan said.
Currently, states impose VAT ranging from 26-28 percent on petrol and diesel. The minister said that he urged states to reduce VAT by at least 5 percent on fuel to provide one more slab of relief to consumers, IANS reported.
Under all round attack on rising fuel prices, the government on Tuesday decided to slash the excise duty on petrol and diesel by Rs 2 per litre, effective from Wednesday, to cushion the impact of rise in international crude prices, in a decision that will cost the exchequer Rs 13,000 crore during the remaining part of the fiscal.
The government said, with the reduction in excise duty on petrol and diesel Centre has sacrificed Rs 26,000 crore in revenue from its exchequer.
"States are the biggest beneficiaries. They get all of the VAT collection plus they also get 42 percent of the central excise collections," the Union petroleum minister said.
Despite demands from various stakeholders, petroleum products do not come under the Goods and Services Tax (GST) regime and are continued to be taxed as per the old VAT regime.
Petrol prices in India are on the rise. The prices have risen by almost Rs 6-7 per litre since June 16. The Modi government introduced dynamic fuel pricing on June 16 for revising retail fuel prices daily across the nation in conjunction with the change in the crude oil prices.
Prices of crude oil have fallen by as much as two-thirds in the last nine years, but in a strange way, during the same period, retail petrol prices in the four metro cities of Delhi, Mumbai, Kolkata and Chennai increased by approximately Rs 22 per litre for petrol i.e 43 percent increase.