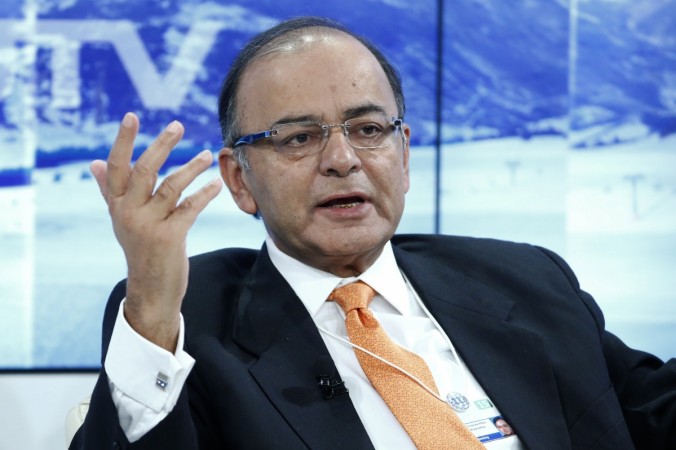 Finance Minister Arun Jaitley on Tuesday stressed on larger usage of plastic currency while pointing out that the development of paper manufacturing facilities at Hoshangabad and Mysore would assist in bringing down country's dependence on imports to print currency notes.
"The developed world has moved substantially to plastic currency and payment gateways. I think there is need for India and our determination is there to gradually take steps to move in that direction," Jaitley told The Economic Times.
The plastic currency is commonly referred to the usage of credit and debit cards that is said to cut down the dependence on paper currency notes.
Speaking at a conference on 'Make in India - Indigenisation of Currency', the minister said the country should discard "obsolete methodologies" and adopt advance technologies to boost industrialisation and creating jobs.
Jaitley said that development of paper production facilities at Hoshangabad and Mysore would lend support to usage of indigenously manufactured paper in printing currency notes besides promoting 'Make In India' initiative of the Modi government.
"It's about time that we start at least printing our own currency with our own ink and paper. It is not merely symbolism. It also represents a thought process where there is a desire to bring back Indian manufacturing at a particular level," he said.
India imports paper and ink needed to print currency notes mainly from countries such as Germany, Japan and the UK, according to reports.
The central bank spends about 40% of the total cost to print 2,000 crore currency notes annually, on paper and ink imports.
"Can we not fix a date...that on any specific date, whatever currency is being printed, paper will be Indian and ink will also be Indian," Prime Minister Narendra Modi said at the 80th anniversary celebrations of RBI in April.
Modi brought out a strange irony: Mahatma Gandhi fought for swadeshi, but his photo appears on currency printed on imported paper.
Jaitley also highlighted that big economies such as China have profited from concentrating on core competencies and low-cost manufacturing.
"It is extremely important that you make quality products cheaper...You don't only cater to our own consumers. You should also cater to consumers in other countries," he said.