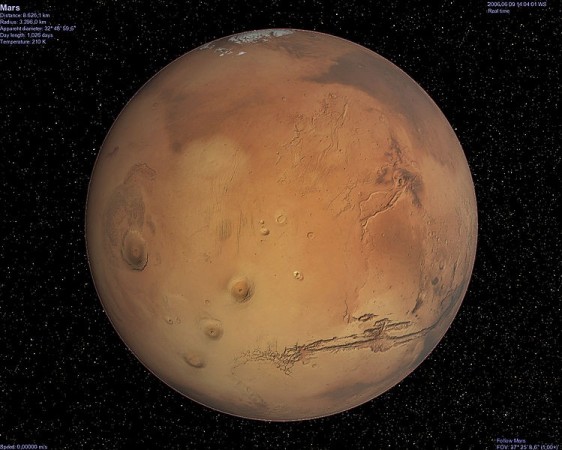 The Indian Space Research Organisation is gearing up for India's maiden Mars mission at Sriharikota, where the Orbiter to Mars will be launched on November 5 at 2.38 pm.
"The mandatory checks and preparations for propellant filling operations of second stage (PS2) are in progress," said a release by ISRO on Monday.
The 56 hours 30 minutes countdown for the ₹430 Crore Mars Orbiter Mission (MOM) began on November 3 at 6.08 a.m. after the Launch Authorisation Board (LAB) approved and cleared the launch mission on November 1.
Vehicle tracking stations at Bylalu near Bangalore, Port Blair and Brunei have been put on alert mode. The communication equipments on board SCI Nalanda and SCI Yamuna in the South Pacific Ocean are set to track the launch, said ISRO officials.
When the Orbiter to Mars is launched by the Polar Satellite Launch Vehicle C-25, the rocket is expected to take about 40 minutes to inject the satellite on Earth's orbit.
The five scientific instruments onboard Orbiter will explore the Martian surface, morphology, mineralogy and atmosphere. These include:
· Lymn Apha Photometer: Measures the deuterium and hydrogen in Martial atmosphere, which helps in understanding the process of loss of water from the planet.
Mars Colour Camera: Provides images and information about the surface features and composition of Martian surface thus helping in monitoring the dynamic events and weather on Mars.
Methane Sensor for Mars: measures methane in Martian atmosphere and its sources.
Mars Exospheric Neutral Composition Analyser: analyses the neutral composition of Mars
Thermal Infrared Imaging Spectrometer: measures the thermal emission on Mars and provides information about minerals and soil types
The mission is a technology demonstrator that will help ISRO develop technologies required for designing, planning, management and operations of an interplanetary mission.
While the Indian Deep Space Network (DSN) in Bangalore will track the Orbiter and help in navigation, NASA's DSN will provide support services during the non-visible period of the Indian DSN.
The Orbiter is expected to orbit the Earth for 20-25 days and embark on a nine month voyage to Mars on December 1 this year and reach the Mars orbit on September 24, 2014.