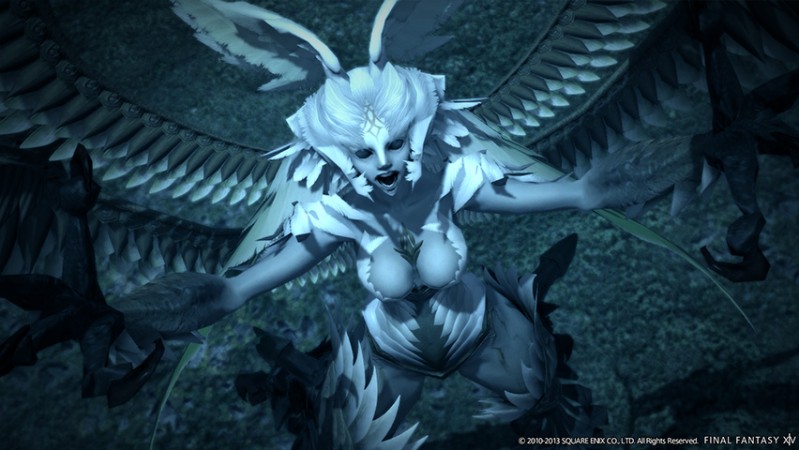 Square Enix has released a huge patch 2.4 for its MMORPG game, Final Fantasy 14 that is set to bring loads of new content to the game. The new update has been titled 'Dreams of Ice.' This patch is reportedly the largest patch to date.
The new update will be bringing a new primal battle where players fight Shiva, it adds new areas for exploration, new ranks in PvP can be achieved, new Ninja job, Rogue class, story quest, dungeons, recipes and many more. The patch will be making more space for players' plots with new housing sub-dividions and there will be new side-story related to Hildebrand, the NPC character that will bring two popular antagonists from the Final Fantasy series, Ultros and Typhon.
It lets players continue on their journey in the main scenario of A Realm Reborn and also as the final chapter in the Coil of Bahamut.
Final Fantasy 14 takes place in Eorzea, a fictional land before the start of the apocalyptic event - the seventh Umbral Era. The game allows players to create and customise the avatars in the game. The game has five playable races with two variations. The game was initially released on 2010 for PC. The game was released in 2013 as Realm Reborn following negative criticism on the quality of the game. Currently, the game is available for PlayStation 3, PlayStation 4 and PC.
Destructoid reviewed the new patch 2.4 for Final Fantasy 1 and said that, "So far I don't think I've enjoyed 2.4 as much as 2.2 and 2.3, but the core game is still intact and remains fantastic. The amount of support Final Fantasy XIV has received is staggering, and players will have even more to do once 2.4's mini-patches arrive."
Below are some of the important features in the patch 2.4 for Final Fantasy 14:
The continuation of the main scenario
New rogue class and ninja job
New Shiva primal battle (Hard / Extreme modes)
New Snowcloak dungeon
Dungeon hard mode: Sastasha
Dungeon hard mode: The Sunken Temple of Qarn
The addition of new housing subdivision, further increasing the amount of housing plots available
New Hildibrand sidestory, along with the introduction of fan-favorites Ultros and Typhon
The Final Coil of Bahamut
The introduction of a new Allagan tomestone and an increase in the item level
Addition of new PvP ranks
(Source: Gameranx)
For details of the complete patch, players can check it on the game's official website.
(YouTube Courtesy: Final Fantasy XIV)