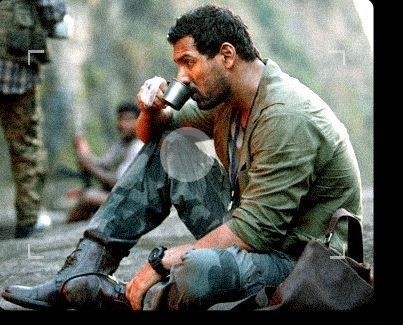 In the latest controversy over films based on real political events, the release of Punjabi flick "Kaum De Heere" has been blocked by the government as it is purported to have glorified the Sikh assassins of former Prime Minister Indira Gandhi.
A similar controversy had erupted exactly a year ago, when Bollywood film "Madras Cafe", based on the assassination of Indira Gandhi's son Rajiv Gandhi - another former Prime Minister, was released on 23 August 2013, amid controversy and protests.
Interestingly, the Congress, which was in the ruling seat at that time, had remained aloof during the controversy surrounding "Madras Cafe", unlike how it is riled up over "Kaum De Heere", which allegedly justifies Indira's killing.
In fact, the Bharatiya Janata Party (BJP), which had called for a national ban on "Madras Cafe", had demanded the Congress respond to allegations that it had backed the film, the Press Trust of India had reported.
Tamil groups had called for a ban on "Madras Cafe", with the group Naam Thamizhar Katchi refusing to allow the film to be released in Tamil Nadu as they felt it depicted Tamil LTTE cadres as terrorists.
The Liberation Tigers of Tamil Eelam (LTTE) had been fighting for an independent state for the Tamil population in the Sinhalese-dominated Sri Lanka for more than two decades. In 1987, the then-PM Rajiv sent peace-keeping forces to the region to intervene in the deadly conflict but the plan backfired, leaving Tamil rebels angry with the Indian government.
The decision led to Rajiv's assassination in 1991 at the hands of the LTTE, during an election rally in Tamil Nadu.
Hence, before the release of "Madras Cafe", lawyer B Stalin had petitioned that the film would lead to law and order problems as it allegedly portrayed the Tamils in Sri Lanka in a negative light, reported BBC.
The film was not allowed to release in Tamil Nadu, and was pulled out of theatres in Canada and in the United Kingdom as well, due to protests by the Tamil diaspora there.
Now, a year down the line, a film based on Rajiv's mother's killing is being met with an even fiercer protests, this time headed by the Congress, with the Home Ministry itself recommending that the film be blocked.
The Congress and the BJP in Punjab had come together to demand a ban on the film, which focuses on Satwant Singh and Beant Singh - the two Sikh bodyguards - who shot Indira Gandhi outside her official New Delhi residence on 31 October 1984 in retaliation to her government's decision to raid the Golden Temple to flush out militants.
These two controversies essentially bring to light how political stands are based on whether any content is favourable or not, and not really on the truth of the matter.