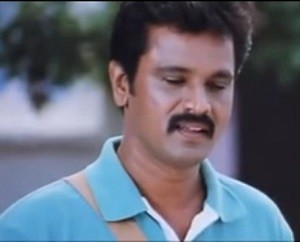 Tamil film director Cheran on Saturday approached the Chennai city police commissioner to seek action against Chandrasekhar, the lover of his daughter.
Cheran who was accompanied by Kollywood personalities - Sarath Kumar, Radha Ravi, Ameer and S P Jananathan, met city police commissioner S George and alleged that Chandrasekhar is torturing his 20-year-old daughter Dhamini, a student of MOP Vaishnav College.
This happened just a day after Dhamini filed a police complaint against her father alleging that he was threatening her lover. In her complaint, Dhamini alleged that her father had called Chandru at his home and intimidated to kill him if he did not severe ties with her. She sought police protection for her lover.
However, Cheran claimed he is not opposed to love but he is worried for his daughter as Chandru is not a genuine person. After meeting the commissioner, Cheran told the media, "I am not against love. My wife and I married after falling in love. I don't believe in castes or social status. In fact, I initially approved this relationship. But when I did a background check, I heard a lot of bad things about him. How would any parent then agree to the relationship?" reported The New Indian Express.
The director, who is known for making soft romantic films, said Chandru had forced his daughter to lodge a complaint against him. He also claimed that his daughter herself wanted to stay away from Chandru as he was emotionally hurting her.
Cheran also said that Dhamini had even filed a complaint against her lover on 10 July. "It was my daughter who first told me that she wanted to stay away from Chandru as he is behaving like a sadist and emotionally hurting her. I can't understand what changed within the last few days," Cheran said.
Meanwhile, Chandru who was summoned to the Thousand Lights police station in Chennai allegedly threatened to commit suicide. He was later sent home with police protection, whereas Dhamini was sent to a government home.
Cheran said he believes that his daughter would soon return to him. He also added that his wife Selvarani fell ill due to these developments and is admitted to a private hospital.