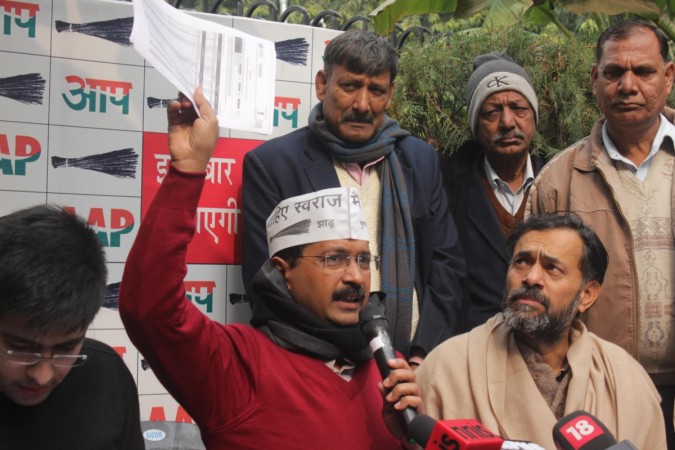 After the historic win of Arvind Kejriwal-led Aam Aadmi Party in the Delhi elections, there's yet another good news for its supporters. A film on Kejriwal is coming soon.
Produced by "Ship of Theseus" director Anand Gandhi, the political documentary is titled "Preposition For A Revolution". Filmmakers Vinay Shukla and Khushboo Ranka are ready with their documentary that will showcase the life and journey of the 'Mufflerman' from the formation of the party in 2012 to the Delhi state elections in December 2013. However, Kejriwal's win in the 2015 Delhi election will not be chronicled in the film.
"The shoot is complete and there are no plans to incorporate the current events into the narrative, which is already locked," a source told Mumbai Mirror.
The film will also feature the AAP party members Yogendra Yadav, Saurabh Bharadwaj, Santosh Koli and will showcase the challenges, successes, failures, campaigns, criticisms, strategies and other such ups and downs faced by the party since its inception.
The makers have been crowd-funding for the film's distribution and have raised over Rs.10 lakh until now. Though, the documentary is yet to hit the theatres, it was screened at the International Film Festival of India and Busan International Film Festival, where it was honoured with awards and applause.
"We are in the final stages of editing and hope to release the film by June. It attempts to provide a fly-on-the-wall neutral perspective on the formation and evolution of the young political party, and in doing so, on Indian democracy itself," Gandhi told the daily.