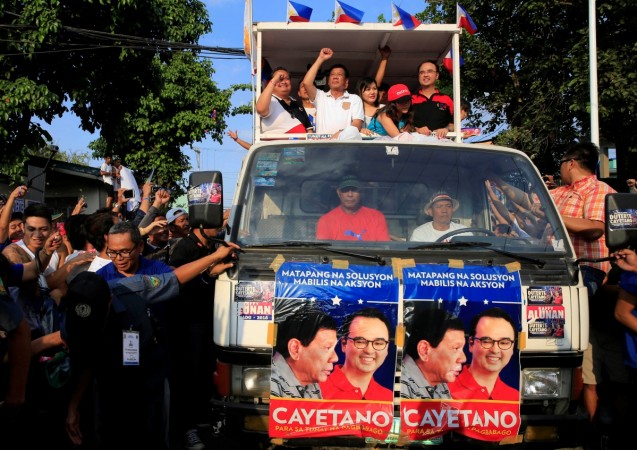 Philippines presidential front runner Rodrigo Duterte shot from the hip again on Monday when he called his daughter, Sara Duterte, a "drama queen" when asked about her statement that she was raped earlier. Duterte, known for his strict stance on crime, had earlier kicked up a controversy after joking about the 1989 incident of the gang rape and murder of an Australian nun.
During a campaign rally on Sunday, Duterte had said that the nun, Jacqueline Hamill — who was gangraped and murdered — was so beautiful that he should have been the first in line. He later apologised, after initially refusing to do so.
On Monday, when Sara Duterte was asked about her father's comments on the Australian rape victim, she told the media, "I am asked by people to comment on the rape joke of (Duterte). I am just saying I went through it and I do not feel offended by the rape joke," according to Hindustan Times.
The report added that reacting to his daughter's comments, Duterte said, "She can't be raped, she carries a gun." He also refused to talk about it further claiming that it was a "personal matter with her."
His earlier remark on the nun had earned him the title of "crazy maniac" by an opposition candidate, Philippine Vice President Jejomar Binay. The comments also earned him ire of the Australian commissioner in Philippines, political contenders and women's rights groups.
Australia's Department of Foreign Affairs and Trade was quoted by ABC News as saying that "Australia strongly condemns such comments that make light of rape, which is a violent crime. Rape, or any form of sexual abuse, should not be trivialized."
Women's rights groups had condemned the remarks and filed a complaint with the Commission on Human Rights. They reportedly said: "Our complaint stems from the string of actuations as shown in print and video by Mr. Duterte, showing his callous, derogatory and insulting treatment of women."