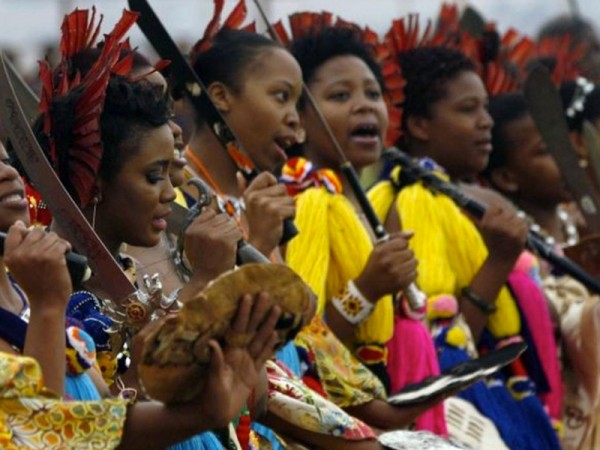 Swaziland's King Mswati III has reportedly announced to pay all teenage girls in the South Africa kingdom a monthly stipend of 200 rands ($18) for abstaining from sex and remaining a virgin. The funds for the projects are financed by the World Bank for tackling HIV/AIDS.
Local rumours, however, has it that the Swazi King, who already has 15 wives, brought in the new rule to ensure that he gets a disease-free new wife.
The Swaziland authorities, however, have rubbished the speculations and stated that King Mswati III brought in the legislation to curb HIV transmission in the sovereign state.
"The government will pay girls the allowances so they will have money to purchase necessities and can turn down money offered to them for sex", said Thabsile Dlamini, a health care worker in Manzini, as reported by South African website IOL.
The National Emergency Response Council on HIV and AIDS, a government department tasked with coordinating Swaziland's Aids response reportedly will be monitoring the girls to ensure that they are not having sex after they receive the money.
Similar programs funded by World Bank earlier have been taken up in other African countries but all of them were focused around school attendance.
The initiative, however, has not been well-taken by the young girls. One teenager in Manzini, Zodwa Fakudze, 16, argued that R200 was not sufficient to discourage girls from accepting gifts from older men to have sex.
"Today's girls need things, like airtime for our cellphones. R200 is not enough. That is how much government gives my gogo [grandmother] each month and she will never get Aids because no one over [the age of] 40 has to have sex," she said.
Another girl, Thandi Tfwala, 17, said: "A girl could get R200 for just one sex act. Government must pay more."
HIV/AIDS remains one of the major challenges to Swaziland's socioeconomic development. According to estimates by the UN Programme on HIV and Aids (Unaids) 200,000 out of 1.5 million people in Swaziland had HIV in 2013. The epidemic since it was first detected in 1986 has spread relentlessly in all the parts of the country.
The UN reports also indicate that the Swaziland Kingdom has the highest rate of adult (15-49) HIV infection in the world. The most recent reports have found that 28% of girls infected with HIV were between the ages of 15–19, while 56% were in the age group of 25–29.