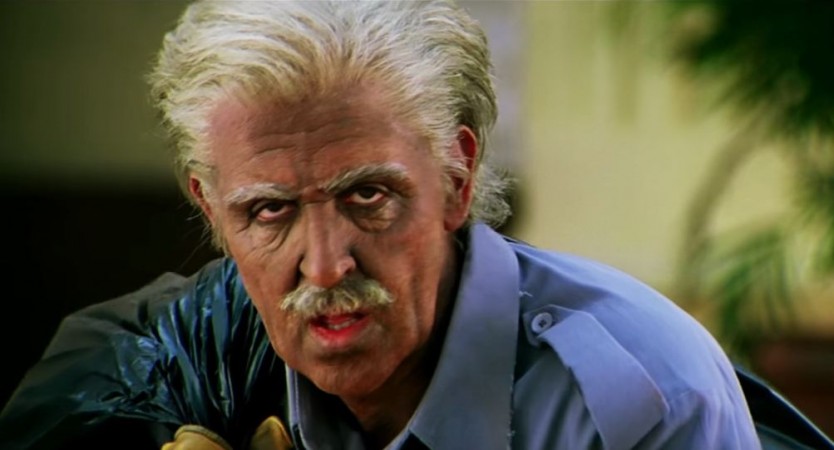 The common notion of 'life imitates art far more than art imitates life' based on Oscar Wilde famous quote is prominent in one of the most proliferating art forms, that is, films. Though many believe that films are a mere form entertainment, it is so much more than that. With every new movie we watch, we imbibe for something new. They inspire us, cheers us, makes us frown or laugh.
However, some people have taken the 'imitation' way too far and committed crimes taking the ideas from popular movies. Well, filmmakers don't always want to 'inspire' people in a negative way for sure, but unfortunately it did leading to some horrible real life crimes.
Here are some films that became the perfect driving force for the criminals. Have a look:
Manchester by the sea
Earlier this year, a report stated that Oscar-winning film Manchester by the Sea may have been the inspiration behind a developmentally disabled teen's death in New York. The 16-year-old boy, Jeffery Franklin was allegedly killed by his adoptive parents. Ernest Franklin II and his wife Heather Franklin were accused of murdering their son and then covering it up by burning their house down.
In the movie, Casey Affleck who played the role of a father accidentally burns his house down killing his three children. He was told that he cannot be prosecuted for the deaths of his kids because the fire was accidental.
Dhoom
The action film series Dhoom starring Abhishek Bachchan and Uday Chopra reportedly inspired a gang of four robbers from Kerala's Malappuram district. On December 30, 2007, the gang dug a hole in the floor of Bank of Kerala during the morning hours and stole 80 kgs gold and 50,00,000 rupees.
In 2014, again a group of robbers in Haryana used the similar tactics to loot cash and jewellery worth crores of rupees in Haryana's Gohana township.
Fight Club
In 2009, on Memorial Day weekend homemade bombs exploded across New York City. It was later found that the culprit is a 17-year-old boy, Kyle Shaw, who was a member of a local boxing club. He admitted later that he was inspired by 1999 movie, Fight Club to launch his own 'Project Mayhem'. In the movie, the group was set up to take down corporate America.
Special 26
Akshay Kumar, Anupam Kher, Manoj Bajpai and Jimmy Shergill starrer movie was based on a real life story. It however went on to inspire another group of eight members who posed as Income Tax officers and entered the house of businessman Jayanthibhai Sarvaiya. They got away with money, jewellery and other valuables worth Rs. 1.65 crores.
Dark Knight Rises
The tragedy took place in July 2012, when audiences all over the country were lining up for the midnight screenings of The Dark Knight Rises. At one of the one movie theatres in Aurora, Colorado, 24-year-old James Holmes threw tear gas canisters and opened fire into the audience killing 12 and wounding 70. He was sentenced to lifetime imprisonment for his actions.
Khosla Ka Ghosla
The 2006 movie starring Anupam Kher and Boman Irani wasn't a box office hit but it inspired some DDA officials for sure. Some DDA employees inspired by the movie resold plots by forging documents that led to many feuds.
The Town
Ben Affleck starrer movie, The Town inspired a couple from Illinois who donned nun masks and held up a bank much like Affleck's character in the movie who was a bank robber with bizarre disguise choices. The couple made away with over $100,000 but was eventually caught.